Dysport
Conveniently located to serve the areas of Lexington, KY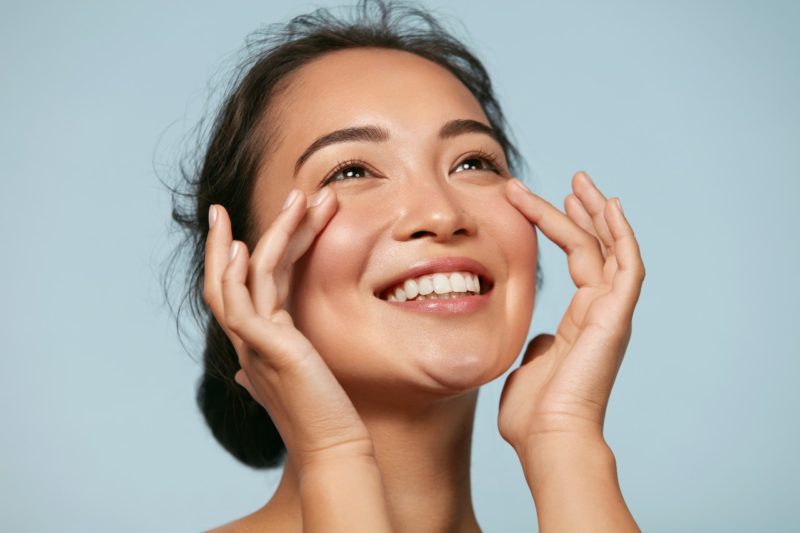 Dysport is a minimally-invasive injectable treatment that relaxes your muscles to reduce fine lines and wrinkles. Like Botox, Dysport contains Clostridium botulinum, a neuromodulator that, when injected, temporarily blocks nerve signals to muscles. As a result, the targeted muscles relax and wrinkles become smoother. In as little as 2-4 days patients can look forward to a refreshed, youthful-looking complexion.
If you're looking for a non-surgical solution to address facial signs of aging, then Dysport may benefit you. The knowledgeable professionals at Plastic Surgeons of Lexington are here to provide clients with rejuvenating, long-lasting results. Contact us today to schedule a consultation. Or, you can give our office a call at (859) 276-3883.
About Dysport
Dysport was first approved by the FDA in 2009, and has been used ever since in cosmetic settings around the country. Its medical name is AboBoNTA, which stands for abobotulinum toxin. A third formulation of botulinum toxin, the first two being Botox and Xeomin, Dysport has equal effectiveness when compared to its predecessors.[1]
Neuromodulators like Dysport address dynamic wrinkles, mostly in the upper third of the face. Dynamic wrinkles develop with the repeated movements of the face and a decline in skin quality with age. Dysport can address the following areas.
Horizontal Forehead Lines
Glabellar Lines (Frown Lines)
Crow's Feet
Low Brows
Bunny Lines
Neck Bands
Vertical Lip Lines
"Gummy" Smile
How Does Dysport Work?
Dysport temporarily blocks the communication between muscle tissue and nerve cells. When injected into strategic areas in the face, it prevents muscle contractions and muscle tension. It does so by inhibiting the nerve cells from signaling the muscles. [2] The abobotulinum toxin causes muscles to relax. In doing so, Dysport ensures that fine lines and wrinkles are smoothed.
Benefits
Treats Fine Lines and Wrinkles
Dysport takes years off of a patient's face. Adults of all ages have benefited from this minimally invasive treatment that efficiently reduces the appearance of facial signs of aging. Injected in the right places, Dysport has a profound effect on facial contours. One treatment can easily provide you with a refreshed face with smooth, youthful skin.
Quick, Minimally Invasive Procedure
This treatment is a streamlined process that does not require incisions, surgery, or lengthy downtime. It is an excellent alternative for patients unwilling to go through the exhausting process of invasive measures, and can be done in a matter of minutes even during your lunch hour!
Long-Lasting Results
Dysport offers long-lasting results that last more than just a few weeks. In fact, you can enjoy your results for up to five months. In addition, you can easily get additional sessions to maintain results with only two or three sessions per year.
Ideal Candidates
Healthy candidates over the age of 18 looking to do away with frown lines or wrinkles around the eyes, cheeks, forehead, and mouth are well-suited to Dysport treatment. However, it may not be suitable for everyone. Patients seeking Dysport treatment:
Are not allergic to Dysport or its ingredients
Have mild to moderate forms of skin laxity around the face
Want to to rejuvenate and smooth skin without surgery
Don't smoke or are willing to give up
Are not currently pregnant or breastfeeding
Have realistic aesthetic goals in mind
Together, we'll discover if a Dysport treatment is right for you. To find out, schedule your consultation with us at our pristine office in Lexington, KY. Or, contact us at (859) 276-3883.
Personal Consultation
We started Plastic Surgeons of Lexington to help patients achieve their beauty goals and get precisely the look they want. From aesthetic to physical wellness treatments, we are committed to developing a comprehensive, personalized treatment plan that uncovers your natural beauty.
When you come to see us, we will conduct a brief patient intake interview that will discuss your medical history and what you're looking to gain from Dysport treatment. Then, we'll examine your facial skin elasticity in the areas of concern. After we've developed a plan, we'll discuss how a Dysport treatment will smooth wrinkles and lines to reveal a fresher, more youthful look. Finally, before you leave the office, we'll give a short list of instructions to follow between now and your treatment. Please follow these carefully to ensure you get the most out of your procedure.
Start the process by scheduling an appointment. You can book one online or by calling (859) 276-3883. Be sure to read our informative procedural blog posts. Also, don't forget to engage with us on Facebook and Instagram.
Preparation
Preparing for your Dysport experience is easy. Patients will glide right through the process once they complete their pre-procedure instructions. They include:
Avoiding alcoholic beverages within 24 hours of treatment
Not waxing, shaving, tweezing, or using hair removal products in treated areas
Letting us know of any skin conditions or breakouts
Discontinuing use of blood-thinning medications (e.g. aspirin) and supplements (e.g. vitamin E)
Arriving your appointment with a clean, makeup-free face
Procedure
Before we begin, our nurse injector Holly D. Hodge RN, BSN, CANS will cleanse your face. Then, to ensure your comfort, she may administer a numbing cream. She will then gently inject a small amount of Dysport into the muscles just beneath the skin. [3] You may feel a slight pinching sensation during treatment but this will subside quickly. Once injected, Dysport works to temporarily disable the nerves around the injection site. This reduces muscle movement, relaxes the area, and evens out the skin. The entire procedure usually takes under 20 minutes to complete.
Recovery
The recovery process is simple. Dysport treatment is quick, involves minimal discomfort, and has straightforward aftercare. This means you can get back to doing the things you need to do immediately after your Dysport session. During the next few days, be mindful of:
Minor tenderness, soreness, swelling, or redness in the treated area
Avoiding strenuous activity for at least 24 hours
Applying an ice pack to reduce swelling
Not touching face, pick, or scratch treated areas
Protecting yourself from the sun by limiting exposure and applying sunscreen
Avoiding hot showers, saunas/jacuzzis, and generally hot temperatures
Refraining from taking aspirin or NSAIDs like ibuprofen as they may cause bruising
Results
Most patients can expect to see their full, beautifying Dysport results within a few days. In the days that follow, the neuromodulator gradually works to smooth away fine lines, glabellar lines, frown lines, and crow's feet. You can enjoy your result for up to 4-5 months. Maintaining your results just involves a maintenance treatment or two in a year.
Corresponding & Complementary Procedures
LV Wellness & Aesthetics provides patients with a host of injectable treatments. Dr. Hogan will discuss all options at your consultation. Along with a Dysport, you may be recommended the following treatments to restore a youthful, poised look:
Botox: Like Dysport, Botox is a neuromodulator that improves the appearance of dynamic facial wrinkles. As the first cosmetically available neuromodulator available in the United States, Botox's effectiveness in facial rejuvenation has stood the test of time.
Dermal Fillers: We use the Juvéderm and Restylane families of hyaluronic acid fillers to help our patients deal with a multitude of areas of facial aging. Use Juvéderm Ultra Plus or Restylane Defyne to deal with deeper nasolabial folds, correct vertical lines around the mouth with Restylane Silk or Juvéderm Ultra, or plump your lips with Restylane Kysse or Juvéderm Volbella.
Dermaplaning: Achieve a healthy glow with the gentle brushing of dermaplaning. Dermaplaning rejuvenates and removes the soft vellus hair on the face, commonly referred to as "peach-fuzz". This procedure is a non-invasive and easy way to achieve smoother, healthier-looking skin with minimal effort.
Broadband Light (BBL): BBL therapy is a powerful facial rejuvenation tool that uses Intense Pulsed Light (IPL) technology. The BBL system helps patients target skin tone and texture issues in the face, neck, chest, shoulders, and the backs of the hands.
Cost of Dysport in Lexington, KY
The cost of Dysport varies according to the amount needed to meet your desired goals. The number of treatments, number of sessions needed, and additional treatments added on may be factored in the pricing. Your consultation will help you understand the costs involved in your treatment. You can also give Plastic Surgeons of Lexington a call at (859) 276-3883 to speak with a friendly representative.
FAQ
When will I see results from Dysport?
Most patients can see noticeable improvements to lines and wrinkles within 2-3 days after their Dysport treatment. 
How long does Dysport last?
Results from Dysport can last up to five months. After that, patients can choose to have maintenance treatments to extend them.
Is Dysport better than Botox?
Dysport and Botox are comparable, as they both contain forms of botulinum toxin. There may be a difference in the time they take to work, with Dysport beating Botox by around a day.
References
Discussion. Canadian Agency for Drugs and Technologies in Health; 2017. Accessed February 7, 2023. https://www.ncbi.nlm.nih.gov/books/NBK534671/?report=reader
Monheit, G. D., & Pickett, A. (2017). AbobotulinumtoxinA: A 25-Year History. Aesthetic Surgery Journal, 37(Suppl 1), S4–S11. https://doi.org/10.1093/asj/sjw284
Scaglione, F. (2016). Conversion Ratio between Botox®, Dysport®, and Xeomin® in Clinical Practice. Toxins, 8(3), 65. https://doi.org/10.3390/toxins8030065