Photofacial Rejuvenation and DOT Laser
Conveniently located to serve the areas of Lexington, KY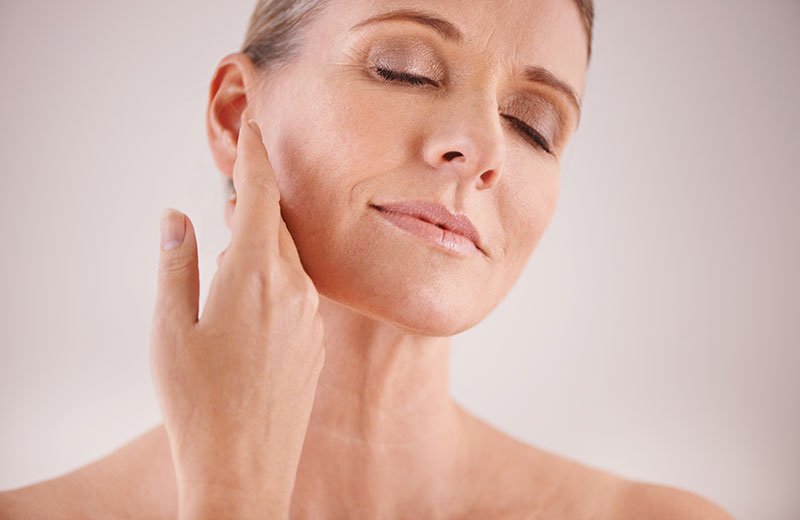 Photofacial rejuvenation is a non-invasive treatment that addresses myriad of skin conditions from hyperpigmentation to general signs of aging. This technology works to stimulate collagen production deep in your skin, add a refreshed glow to your appearance, and eviscerate uneven pigmentation. Here at the offices of Plastic Surgeons of Lexington, we pride ourselves on giving our clients the best, safest results possible! That's why we offer both the BroadBand Light (BBL) Photofacial as well as The DOT Laser.  If you have skin irregularities on your hands, neck, face, or chest, then a photofacial or DOT laser session may just be the treatment for you. If you would like to learn more about our services or how these treatments can improve your skin health and appearance then please feel free to schedule a personal consultation today! You can also reach us by calling (859) 276-3883.
The Science Behind Photofacial
BBL Laser Photofacial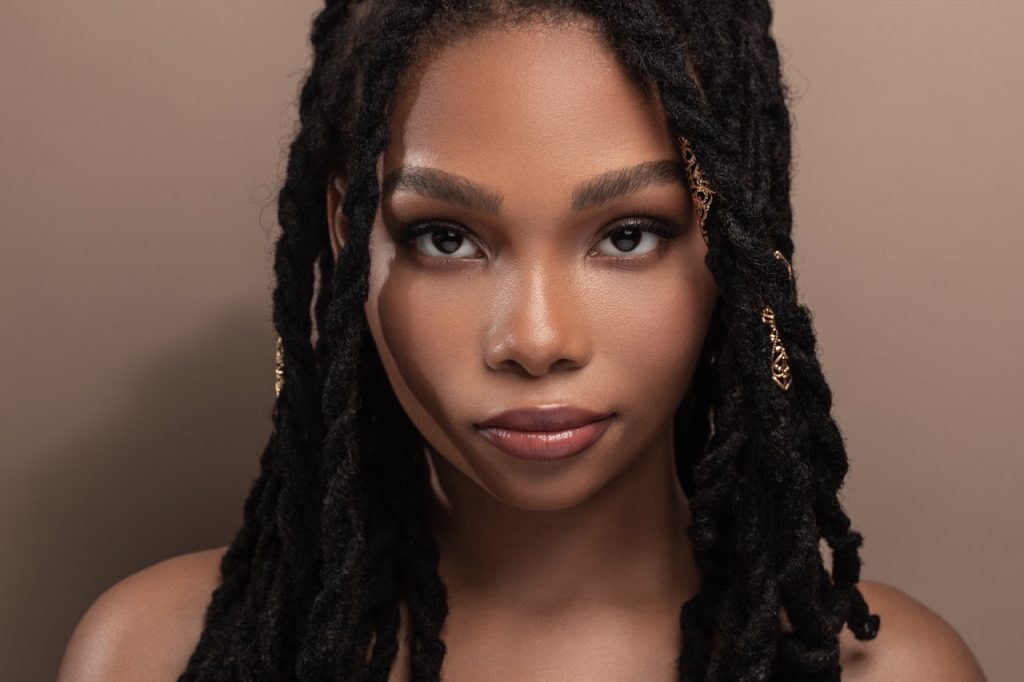 BroadBand Light (BBL) Laser photofacial rejuvenation treatment uses intense pulsed light technology that works hard to correct signs of aging and other minor skin conditions.[1] The procedure uses infrared and visible light that targets uneven skin pigmentation with adjustable light waves so the uneven spots on the skin absorb the light. This light passes through the skin and affects only the damaged tissue – leaving the healthy tissue unaltered. Once inside the uneven spots, the light waves cause the body to enter its natural healing process. Soon, the red blood cells and melanin in the targeted tissue gets absorbed and then subsequently broken up by the light waves. These broken up molecules get dispersed through the skin. The activated red blood cells cause a sudden blood flow through the uneven pigmentation which triggers a new influx of collagen and elastin to be produced. This restored level of naturally produced collagen can help alleviate wrinkles and fine lines as well as give you a more healthy, youthful look.[2]
The Dot Laser
While the BBL Laser harnesses the power of intensely pulsated light, The Dot Laser is a CO2 laser that removes the entire outer layer of the skin's surface.[3] This powerful device deploys a light to remove wrinkles and smooth out scars. It works by vaporizing the topmost layer of the skin and awakening your body's natural healing processes. After a session with The Dot Laser, new, soft skin cells replace the old, eviscerated ones. Much like the BBL Laser, The Dot Laser encourages a new wave of collagen growth in the deep dermal layers. For many clients who undergo treatment with The Dot Laser, their skin tightens and appears more youthful and moisturized.
Benefits
Whether you choose the Photofacial (BBL) or the DOT laser procedure, both technologies work to fix and alleviate many different types of skin conditions. While there is some crossover between the treatments, each device specializes in certain skin conditions.
Photofacial (BBL) Down time: None
Flushing
Temporary redness around the cheeks, nose, and chin can be caused by exercising, anger, embarrassment or hormonal changes. When a photofacial rejuvenation treatment is used on flushing, the redness in the skin tissue is eviscerated, leaving the area to return to its normal pigmentation.
Rosacea
Chronic redness that appears on the face, neck, or chest is known as rosacea. If left untreated, it will not go away and may eventually appear as red bumps on the skin. While no cure exists, a great way to alleviate, reverse, or control symptoms is by undergoing photofacial rejuvenation treatments as these can break up the damaged skin tissue and return the skin to its baseline.
Broken Capillaries
Occurring mostly around the nose, mouth, cheeks, and chest, broken capillaries can appear blue, red, or pink. Caused by either age, genetics, hormones, or a medical condition, broken capillaries won't heal on their own. Medical intervention is required to see any diminishment. With a photofacial rejuvenation session, we can decrease their appearance in as little as 3-4 sessions.
Brown Spots
Also known as age or liver spots, these brown spots usually appear on the face, shoulders, or hands in adults around 50 years old. They are caused by sun exposure, medications, or genetics. Depending on their size, the amount of photofacial treatments will vary to treat your brown spots.
Freckles
For those whose freckles are sun-induced rather than from genetics, photofacial technology can focus exclusively on a freckles pigmentation and reduce their appearance. This is a great approach when focusing on a bundle of freckles centralized in groups.
Sun Damage
Repeated prolonged exposure to the sun's UV light can have serious adverse effects on our skin's health and appearance. It can affect the skin's elasticity, causing the skin to sag and wrinkle. With a few photofacial sessions, the IPL technology will return your skin to its natural youthful glow!
DOT Laser Downtime: 10-14 days
While the DOT laser helps with brown spots, freckles, and sun damage, it really shines when used to improve texture. As we age, our skin texture changes due to acne, sun damage, or not keeping up with a proper skincare regimen. This uneven texture can cause us to look older than we actually are. However, a DOT laser session will work to smooth out those hills and valleys in your skin, leveling it out to help you appear more youthful and brighter.
Candidates
Prime candidates for a photofacial rejuvenation or DOT procedure are patients who have mild to moderate skin pigmentation issues or signs of aging in their appearance. Also, candidates should have a fair to medium complexion as this specific treatment does not work well on darker complexions. Other contraindications for this procedure include :
Self tanner or professional spray tan
Recent tanning or sunburn
Pregnant or breastfeeding
Active herpes in the target area
History of seizures
If you are interested in seeing just what a photofacial rejuvenation procedure or DOT laser can do for you then please feel free to schedule a personal consultation at our beautiful Lexington offices today! You can also call us at (859) 276-3883.
Personal Consultation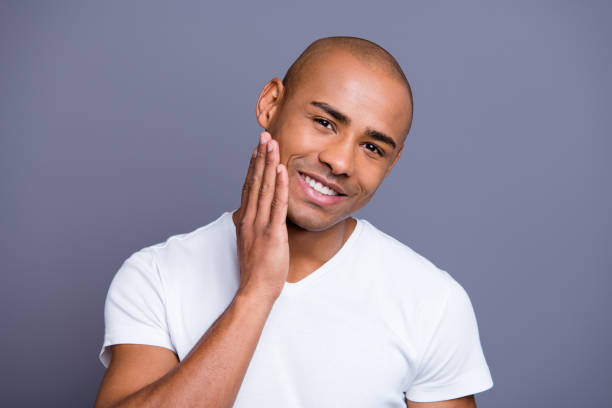 At your personal consultation, you will meet with our friendly staff and be escorted to your own private consultation room. Here, we will go over your recent medical, surgical, and prescription history. Next, we will open the floor to you. It is important for us to garner an overarching sense of what your aesthetic goals look like. Then, we will examine your skin's condition, noting if a photofacial is the only treatment recommended or if other services are needed to achieve those desired results. Finally, if a photofacial rejuvenation treatment is elected we will schedule a time and date for your first session. We will supply you with a list of preparatory steps that should be adhered to in the interim. 
Preparation
Before your photofacial it is extremely important to follow the list of instructions given to you by our expert team. There may be individualized instructions tailored to your treatments. But in general it is important to:
Avoid all Vitamin A acids for at least 5 days before your photofacial treatment as well as during your recovery.
Come to your photofacial treatment not tanned. The treatment can cause discolorations on darker skin tones. This includes bronzers, spray tans, and toners.
Avoid smoking and anti-inflammatory drugs.
Stay well hydrated
If you do find yourself outside for an extended period of time be sure to apply broad spectrum sunscreen.
Be sure to cleanse your face the morning of your treatment.
On the day of your treatment, we will make sure you are comfortable and relaxed in our offices. After your face has been cleansed, we will apply a topical anesthetic for the DOT laser in the form of a gel on the skin. If we are working on broken blood vessels or redness numbing gel is not used. Next, after the anesthetic has taken effect, we will aim the photofacial device at your skin irregularities and blemishes. We will move the device around so that the area is evenly coated and distributed with either intensely pulsed light or the CO2 laser. After the entire target area(s) have been treated thoroughly we will apply a post-treatment cream
Many patients report feeling varying degrees of discomfort. The treatment has been characterized as feeling like the pang of a rubber band tapping your skin. For many of our photofacial patients, they report the area feels like a mild sunburn after the treatment. Some patients have also reported minor swelling, redness, and bruising. It is recommended to not use any chemical exfoliants and to be diligent about wearing broad spectrum sunscreen whenever you are exposed to the sun.
Results
Around 5-7 days after your photofacial rejuvenation treatment you will notice that your skin looks younger and revitalized! The photofacial process will begin to bring balance to your skin's pigmentation or redness issues after just one session. It is recommended to undergo 3-5 treatment sessions to achieve your desired results. Studies show that patients who undergo a photofacial are at a low risk with few minor side-effects associated with treatment.[4] While the DOT laser does incur more downtime, the results last for a few years!
Corresponding & Complementary Procedures
Hosting a wide array of different types of services, we here at Plastic Surgeons of Lexington pride ourselves in providing our clients with the best and safest cosmetic procedures in the industry. One of those is:
Dermal Fillers & Injectables
With a wide array of different types of fillers and injectables, we can help smooth out wrinkles and fine lines as well as sunken features. Some fillers are great at adding volume to your lips while some are adept at erasing baggy, loose skin. If you would like to learn more about what types of fillers we offer and how they can improve your look please feel free to give us a call at (859) 276-3883.
Cost in Lexington
The cost of your procedure will vary depending on how many sessions are required to achieve your desired results. If you would like to learn more about pricing please contact us.
References