Liposuction
Conveniently located to serve the areas of Lexington, KY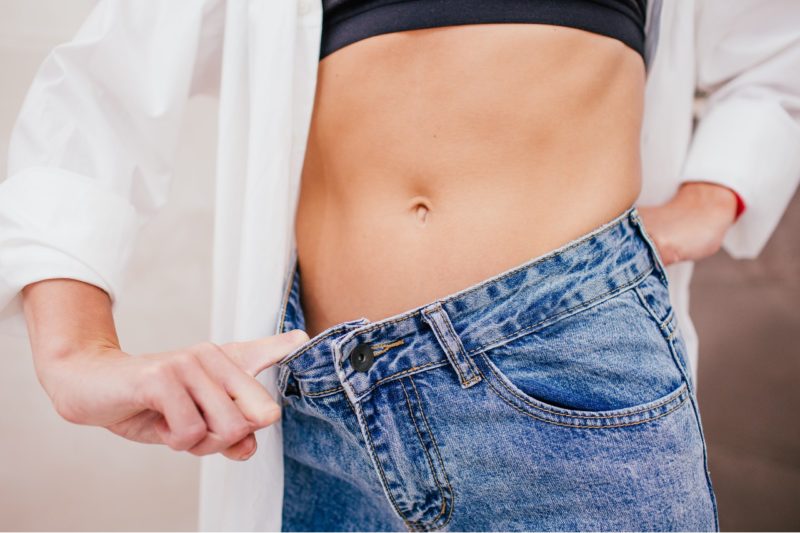 Liposuction is a transformative fat removal procedure that sculpts and contours away stubborn fat from problem areas that are resistant to dieting and exercise. We all have our "difficult spots," to some degree, that are always the first to pack on the pounds and the very last to slim down. Bothersome belly fat at the abdomen, love handles and excess flab at the upper and lower body are some of liposuction's most popular target areas. If you already lead a healthy and active lifestyle, a little liposuction may be just what you need to achieve the chiseled form you've been striving for.
Do a deep dive into the latest advancements in aesthetic surgery at the Plastic Surgeons of Lexington blog. There will find many informative articles about the finest cosmetic enhancements in all of Kentucky.
About
Do you suffer from stubborn fat deposits that diet and exercise just can't seem to eliminate? Are you tired of localized fat preventing you from having the slim and toned body contours you desire?
Liposuction treats unwanted fat to help you achieve a toned and fit physique. Safe and effective, liposuction is the quickest and most reliable procedure to reduce fat and highlight the contours of your body. Liposuction is not a weight-loss procedure. Rather, it is body contouring surgery to sculpt and slim target areas, creating an attractive and balanced silhouette.[1]
Does Liposuction Permanently Remove Fat?
Liposuction does indeed permanently remove fat cells from the body. The procedure leads to long-lasting results, but only if you take proper care to maintain them. If you gain weight at any time after receiving liposuction, then your body's remaining fat cells will inevitably swell to store the excess calories you have consumed.[2] Fortunately, most patients find it easier to maintain their weight after liposuction because their body's weight distribution is different than before. We encourage all our patients to engage in healthy activities to preserve their hard-earned gains. A healthy diet is also key to sustaining your results.
Contact the Plastic Surgeons of Lexington and begin your transformation with us. Call (859) 276-3883 to speak with one of our helpful representatives.
Before and After Photos
Benefits
Liposuction is targeted fat removal meant to achieve optimal aesthetic outcomes. We bring balance to your body's features to create the ideal look for your size and frame. Often, removing just a small amount of fat from specific areas makes a big difference in your overall appearance.
Below, we list just some of the bevy of benefits that liposuction can create in your life.
A Flatter Stomach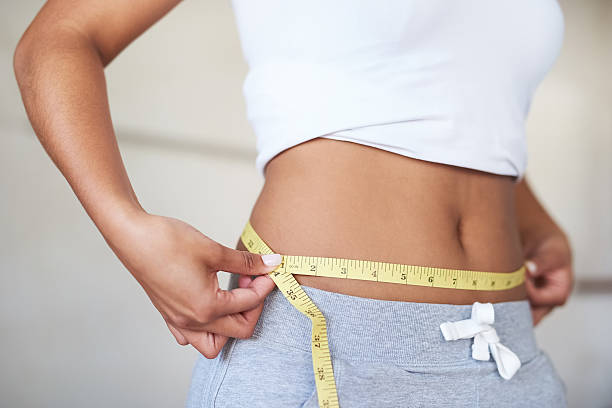 Liposuction to the abdominal area is one of the top fat removal procedures. Fat accumulation on the stomach affects the types of clothes you can wear and can become frustrating when the ab work you perform in the gym doesn't yield the firm contours you imagined. Gaining a flatter stomach through liposuction helps your physique appear more fit and toned. You'll feel fabulous when you look in the mirror!
Shapely Hips, Thighs and Buttocks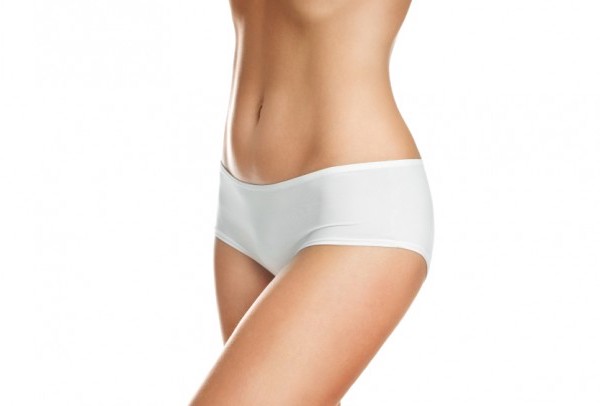 With diet and exercise alone, you often cannot control where body fat will be reduced. Fat is often eliminated from areas we want it to stay, and it stubbornly remains in areas where we wish to slim. Shaping the hips, thighs and buttocks with liposuction will help you achieve tailored results that best highlight your body's natural curvature.
Slimmer Arms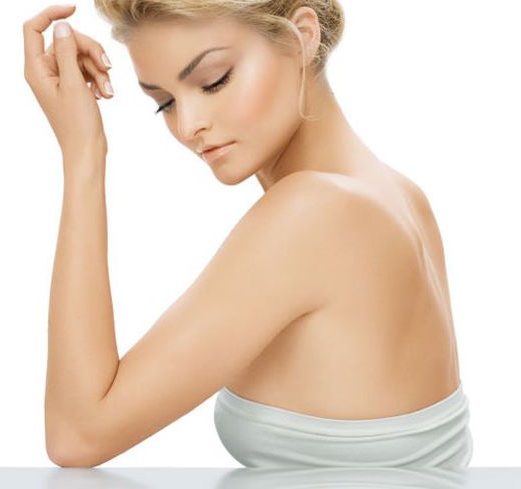 Fat accumulation on the arms can lead to a flabby, unattractive appearance. Liposuction eliminates fat from along the arms to reveal a slimmer, more toned arm appearance. Liposuction ensures that fat is removed from your biggest problem areas such as at the armpit, the underside of the upper arm and around the elbows.
Reduction of a Double Chin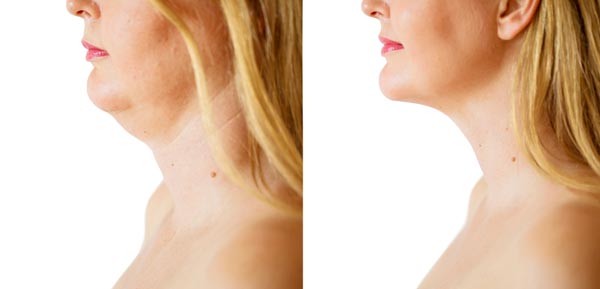 A fatty double chin can create a round facial appearance or significantly age your face. Liposuction ensures proper fat removal from around the face. Helping to create a more graceful neck silhouette.
Candidates
Ideal candidates for liposuction have good skin elasticity but suffer from stubborn pockets of fat that are resistant to the benefits of diet and exercise. Liposuction is not a weight-loss procedure, so candidates should not be obese. The best liposuction patients are at or near their ideal weight, but only need some final sculpting and refining to achieve the results they seek.
Personal Consultation
Your personal consultation at Plastic Surgeons of Lexington offers a unique peek into your possible future. After you arrive at our welcoming offices, our courteous staff will put you at ease. Your doctor and the rest of the team will gather all the relevant information from your case. Your consultation will include a brief examination and intake interview. It may also include photographs so you can stun friends and loved ones with your fetching before and after pictures. After we assess your candidacy for surgery, Plastic Surgeons of Lexington will provide you with your personalized course of treatment which may include liposuction or any of our other elite treatments.
Procedure
An anesthetic will be used during your liposuction for a painless treatment. During your recovery, oral pain medication can be used to control any associated discomfort.
At the site of your liposuction, incisions are discreetly placed in areas that are easily concealed. A fluid is injected to help loosen fat for a more comfortable removal. Then, a thin, hollow tube called a cannula is inserted into the incisions. Gentle suction removes fat, and your surgeon can tailor your fat removal to enhance curves or create a better definition in the treatment area. Once completed, your incisions are closed and a compression garment is applied to minimize swelling.
Recovery
You will need to limit your physical activities for three to four weeks following your liposuction. During this time, you will need to wear your compression garment to minimize swelling and help recondition your skin for better results.[3] Most patients return to work within the week. Most major swelling should subside within six weeks, after which your final results will be visible.
Liposuction typically uses very fine incisions that are placed in easily concealed locations, which doesn't result in any visible scarring. However, every patient heals differently, and it is possible for scarring to develop. These scars will likely fade over time.
How Much Does Liposuction Cost in Kentucky?
The cost of liposuction varies greatly depending on where the surgery is performed. The national average surgeon fee for liposuction in 2019, according to the American Society of Plastic Surgeons (ASPS), was $3,548. This amount does not include operating room fees or anesthesia fees.
FAQ
How much weight can you lose with liposuction?
Liposuction can remove a maximum of 4000-5000cc of fat, but it is not a weight-loss procedure. Liposuction is a cosmetic procedure to sculpt and contour the body to a more pleasing and balanced shape. Many patients near the end of their weight loss journey will often opt for liposuction after they have lost the majority of the extra pounds. For these patients, liposuction can be the perfect way to highlight their hard-won gains. It is not uncommon for some patients to lose 20 to 30 pounds following liposuction with the maintenance of a well-balanced and healthy lifestyle.
Is getting liposuction worth it?
Liposuction is the ideal procedure for patients seeking sculpted results. But patients should have a realistic set of expectations before preceding with the procedure. Not all fat is accessible by liposuction. Visceral fat is fat that's buried deep within the abdomen. This fat cannot be removed by liposuction and must be addressed with diet and exercise. 
Which is better liposuction or tummy tuck?
Liposuction and tummy tuck are both body contouring surgeries that each serve a unique purpose. Both of them are often employed and the same time or in a sequence on patients who have lost massive amounts of weight and on mothers seeking to recapture their pre-pregnancy body. Both trim and tighten the body to create a balanced and elegant silhouette. However, liposuction is strictly a fat reduction procedure to contour the body. Tummy tuck (also known as abdominoplasty) is a procedure to remove and tighten excess skin at the upper body. 
References
Berry, M. G., & Davies, D. (2011). Liposuction: A review of principles and techniques. Journal of Plastic, Reconstructive & Aesthetic Surgery, 64(8), 985–992. https://doi.org/10.1016/j.bjps.2010.11.018
‌Chia, C. T., Neinstein, R. M., & Theodorou, S. J. (2017). Evidence-Based Medicine. Plastic and Reconstructive Surgery, 139(1), 267e274e. https://doi.org/10.1097/prs.0000000000002859
‌Dixit, V., & Wagh, M. (2013). Unfavourable outcomes of liposuction and their management. Indian Journal of Plastic Surgery, 46(2), 377. https://doi.org/10.4103/0970-0358.118617