Arm Lift
Conveniently located to serve the areas of Lexington, KY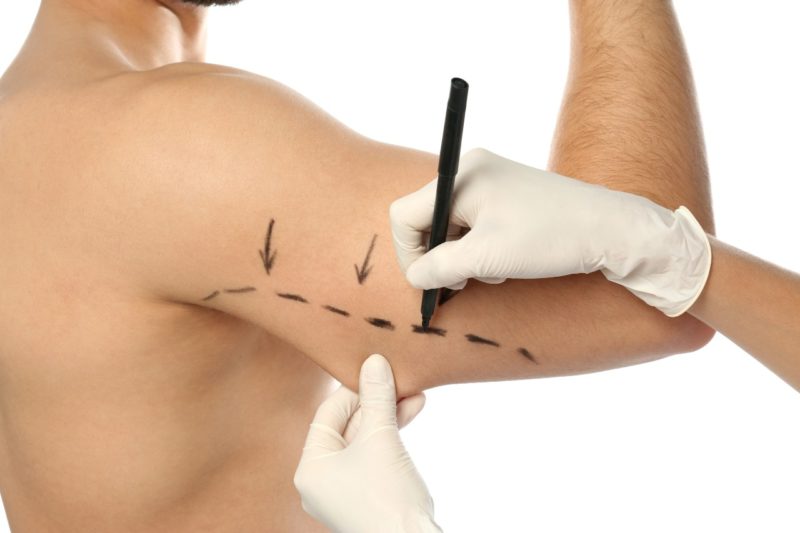 Weight loss, aging, and genetics can cause the tissue of the upper arms to become lax and the skin beneath your arms to sag. Exercise can help build muscle mass, but it won't address the excess skin left behind. An arm lift (also called brachioplasty) is a body contouring procedure that removes excess skin and fat from the upper arms, producing a more sculpted, firm, and fit appearance.
To learn how an arm lift can help you look more toned and feel more confident, please contact Plastic Surgeons of Lexington today to schedule a consultation with a Board Certified or Board Eligible plastic surgeon. Our Lexington office welcomes patients from Frankfort, Georgetown, Nicholasville, and other Kentucky communities.
Reasons for Arm Lift Surgery
There are a number of reasons why patients seek arm lift surgery. At Plastic Surgeons of Lexington, we commonly see patients who visit us because their upper arms have:
Excess fat: Stubborn fat that is unresponsive to diet and exercise is one of the leading concerns for patients considering Brachioplasty. For these patients, liposuction can be an ideal solution.
Excess skin: Individuals who have recently lost a significant amount of weight, sometimes with gastric bypass surgery or lap banding, often notice the appearance of loose, hanging skin sometimes referred to as "bat wings."
Combination of excess skin and fat: As we age, fat often accumulates in the upper-arm area. This problem can be compounded as the skin in our arms begins becomes lax with time.
Brachioplasty can restore your confidence and allow you to participate in more activities without worrying about hiding your arms. During your personal consultation with one of our Board Certified or Board Eligible plastic surgeons, your questions will be answered, your concerns will be addressed and all of your treatment options will be explained in detail.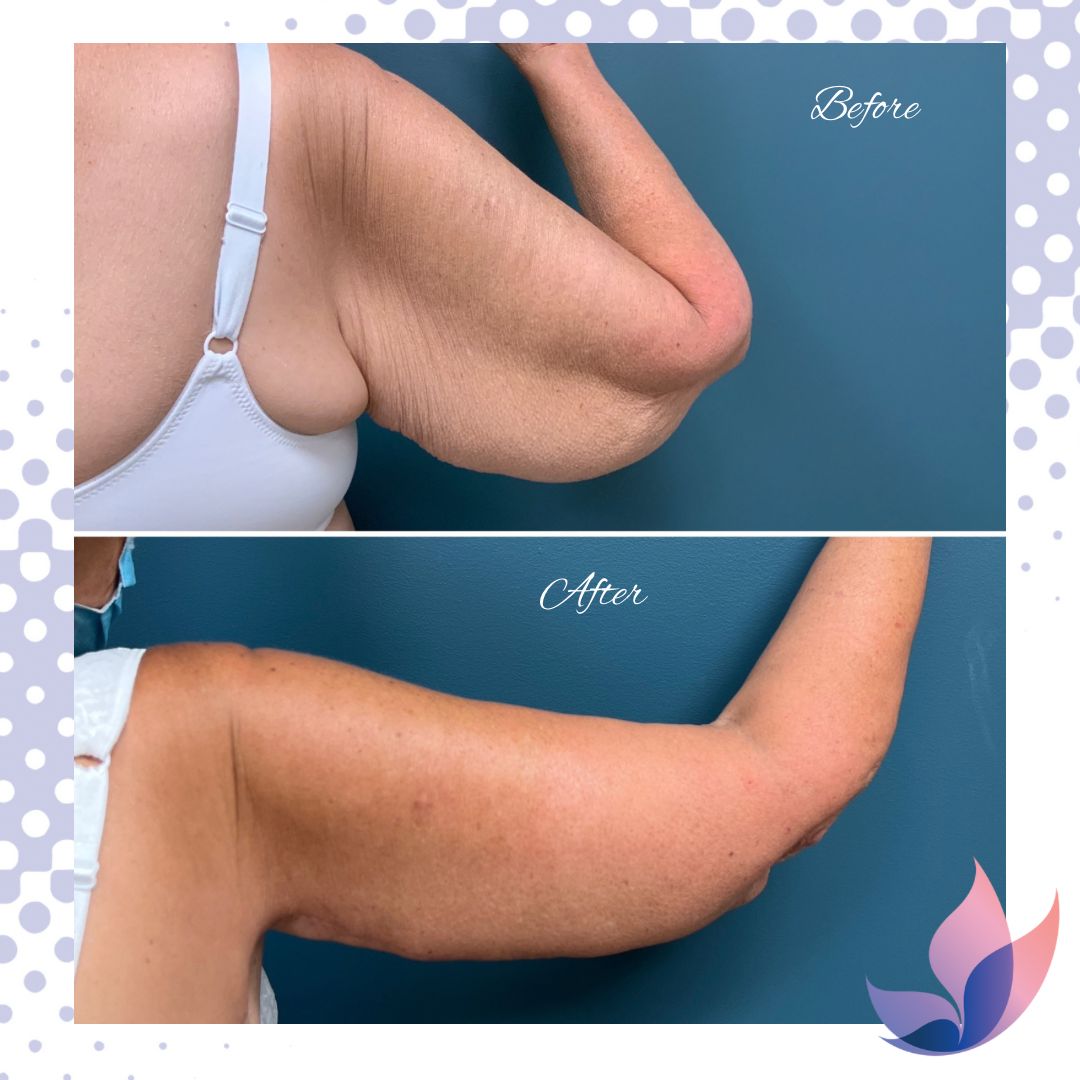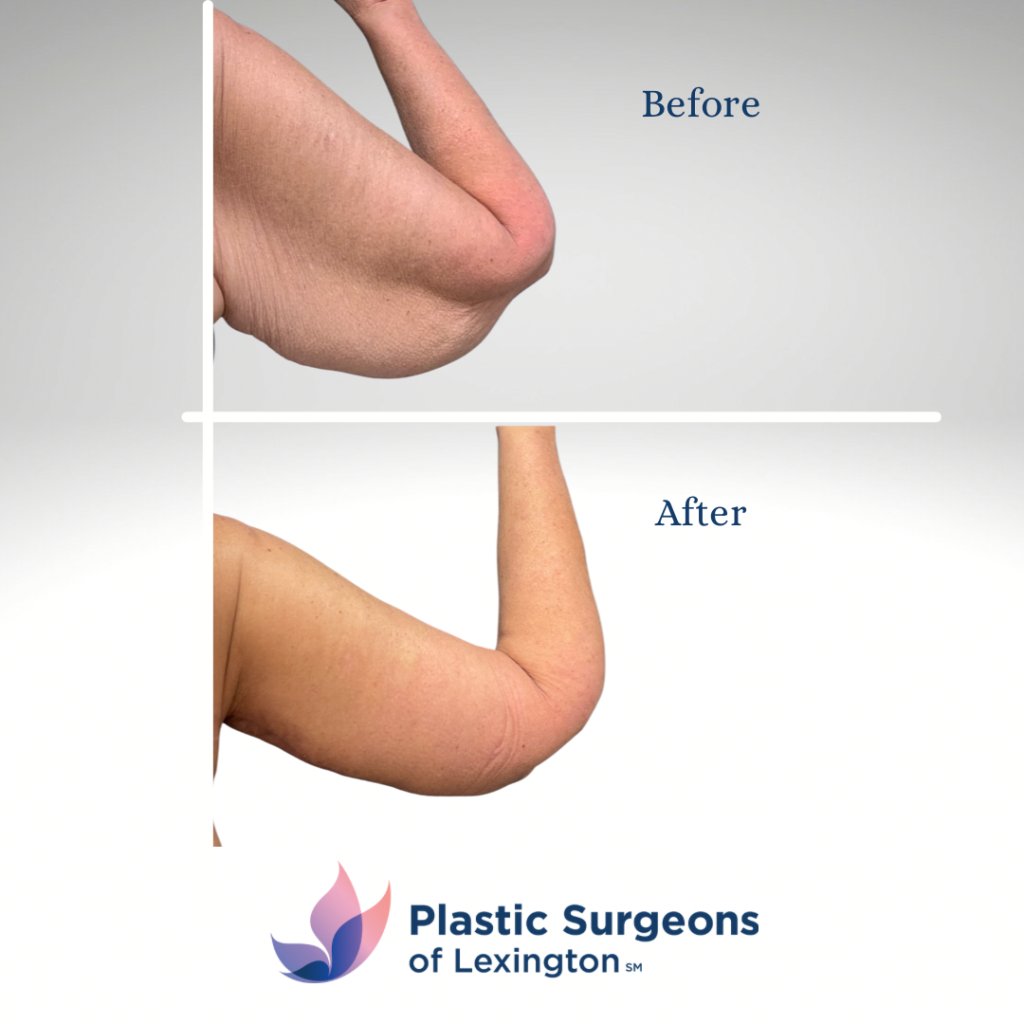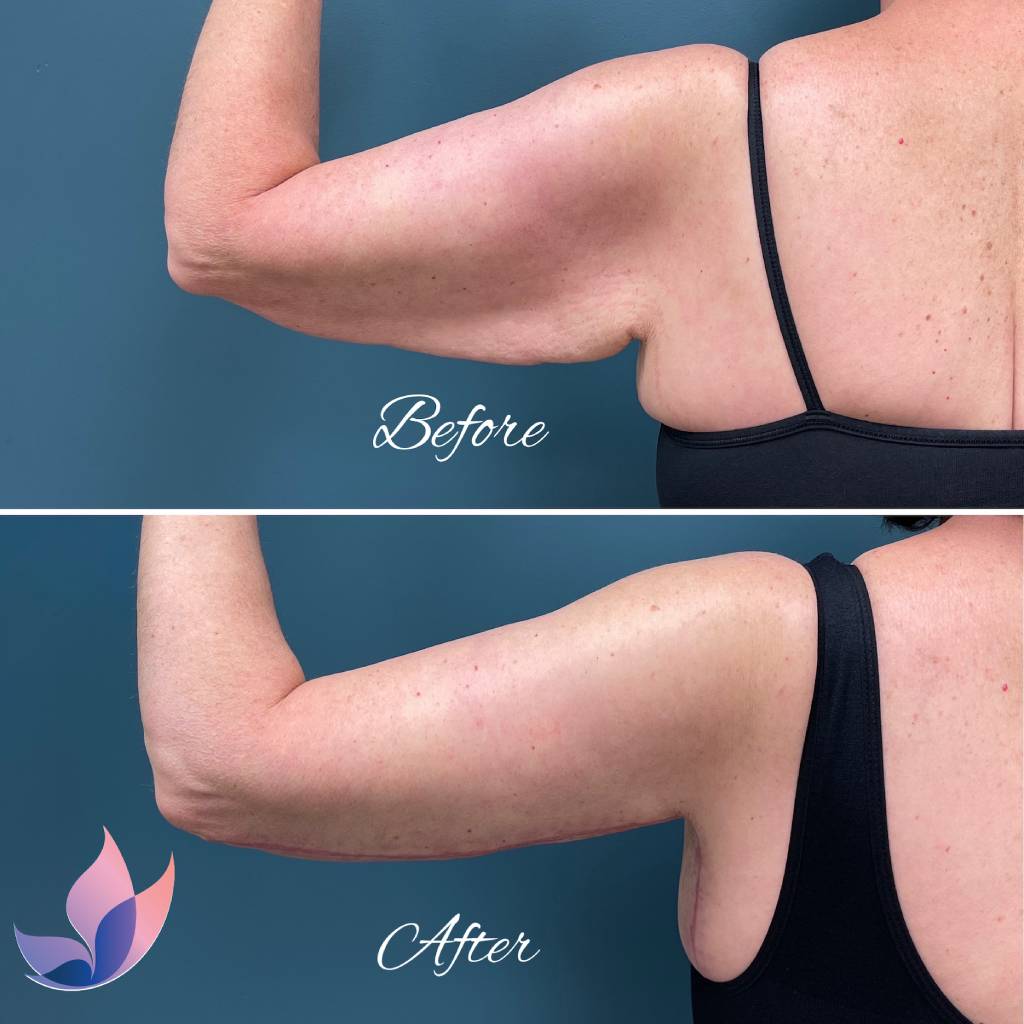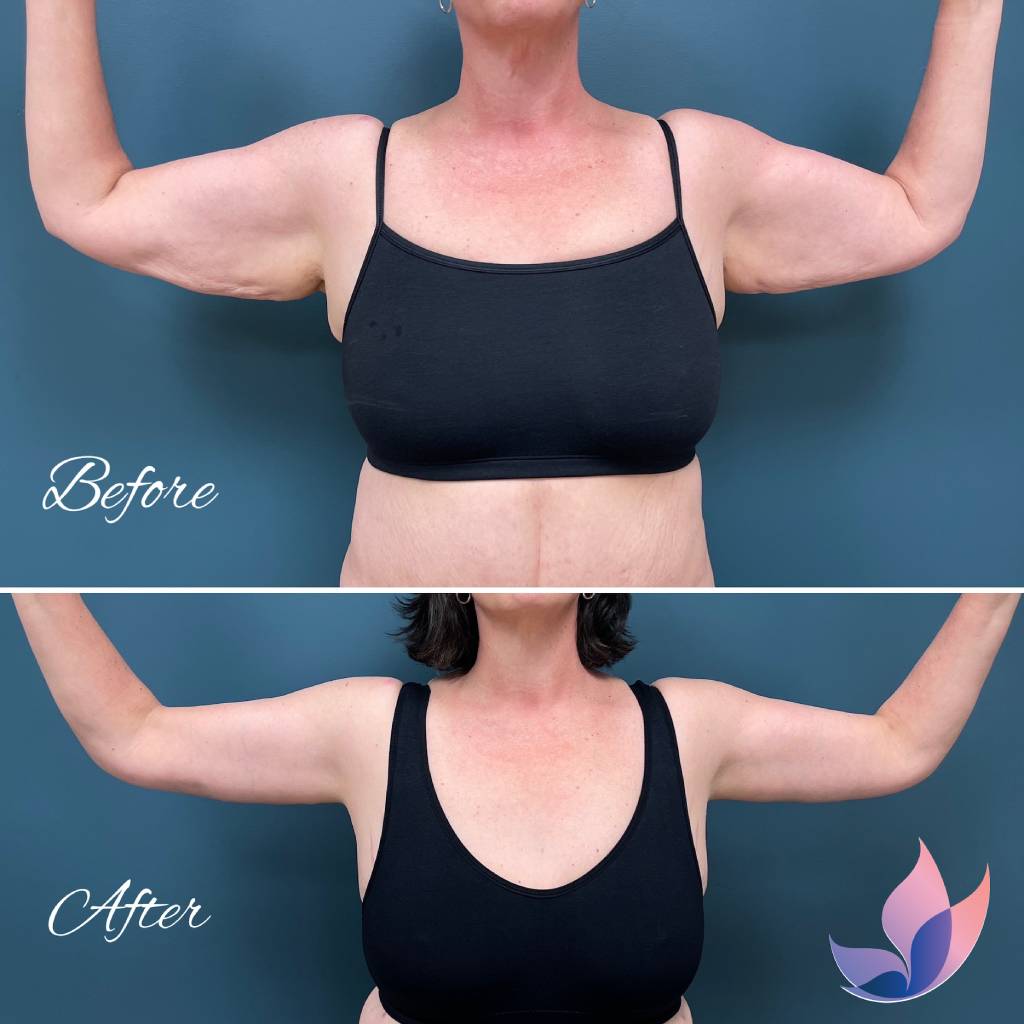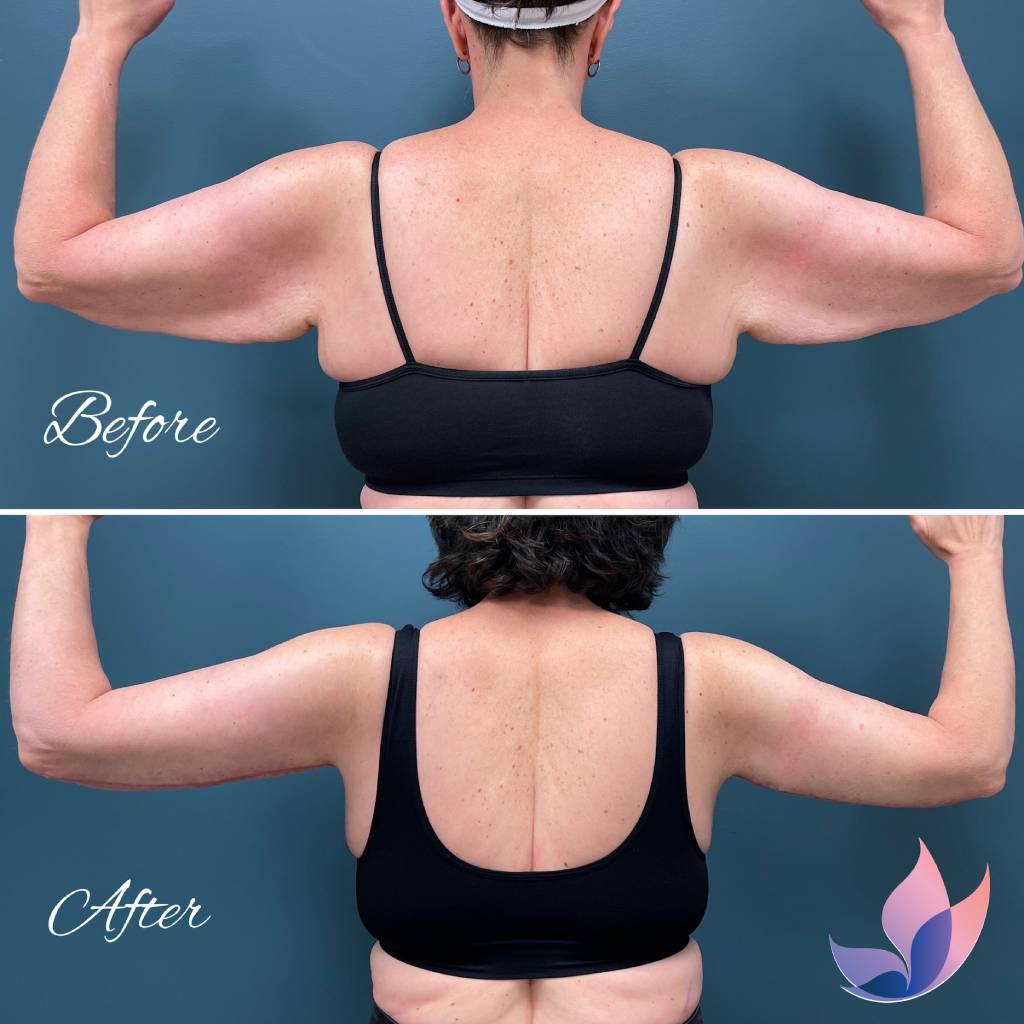 The Brachioplasty Procedure
Brachioplasty is a safe and effective cosmetic procedure designed to remove excess fat and skin from the upper arms. During the procedure, an incision will be made on the inside or back of the arm. While our experienced surgeons make all incisions as discrete as possible, the size of your incision will depend on your specific treatment plan and aesthetic goals. Once an incision is made, excess fat will be removed through liposuction and excess skin will be trimmed, tightened and sutured in place.
Arm Lift Recovery
You may experience some mild discomfort as well as swelling and bruising following your arm lift surgery. You may need to take a week off from work while you heal. After seven to ten days, you may return to work, but we recommend you avoid strenuous activity for up to three weeks.
Schedule Your Arm Lift Consultation Today