Neck Lift
Conveniently located to serve the areas of Lexington, KY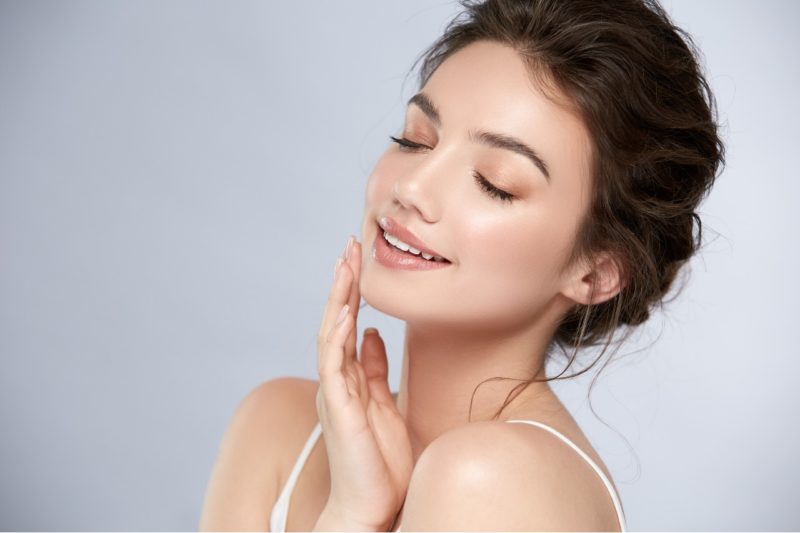 The loss of youthful contours in the face and neck can be due to a variety of factors, including heredity, gravity, stress, or environmental conditions. Some people feel they are not ready for a full facelift because the upper face has retained its more youthful features. When the neck area doesn't match the upper facial appearance, a neck lift may be a good solution. A consultation with Plastic Surgeons of Lexington is the best way to determine which procedures are best for your situation.
Before and After Photos
Improvements from Neck Lifts
A neck lift, or lower rhytidectomy, is another option for improving the appearance of the chin and neck areas. A surgical procedure that improves visible signs of aging in the jawline and neck, a neck lift can treat:
Excess fat and skin relaxation in the lower face (often referred to as "jowls" by creating a more defined jawline
Excess fatty deposits under the chin
Loose neck skin
Muscle banding in the neck
Additional rejuvenation procedures can be performed in conjunction with a neck lift, such as:
Brow lift: corrects a furrowed or deeply sagging brow
Fat transfer: adds fullness to the lips and cheeks and reduces the appearance of wrinkles
Eyelid surgery: rejuvenates aging eyes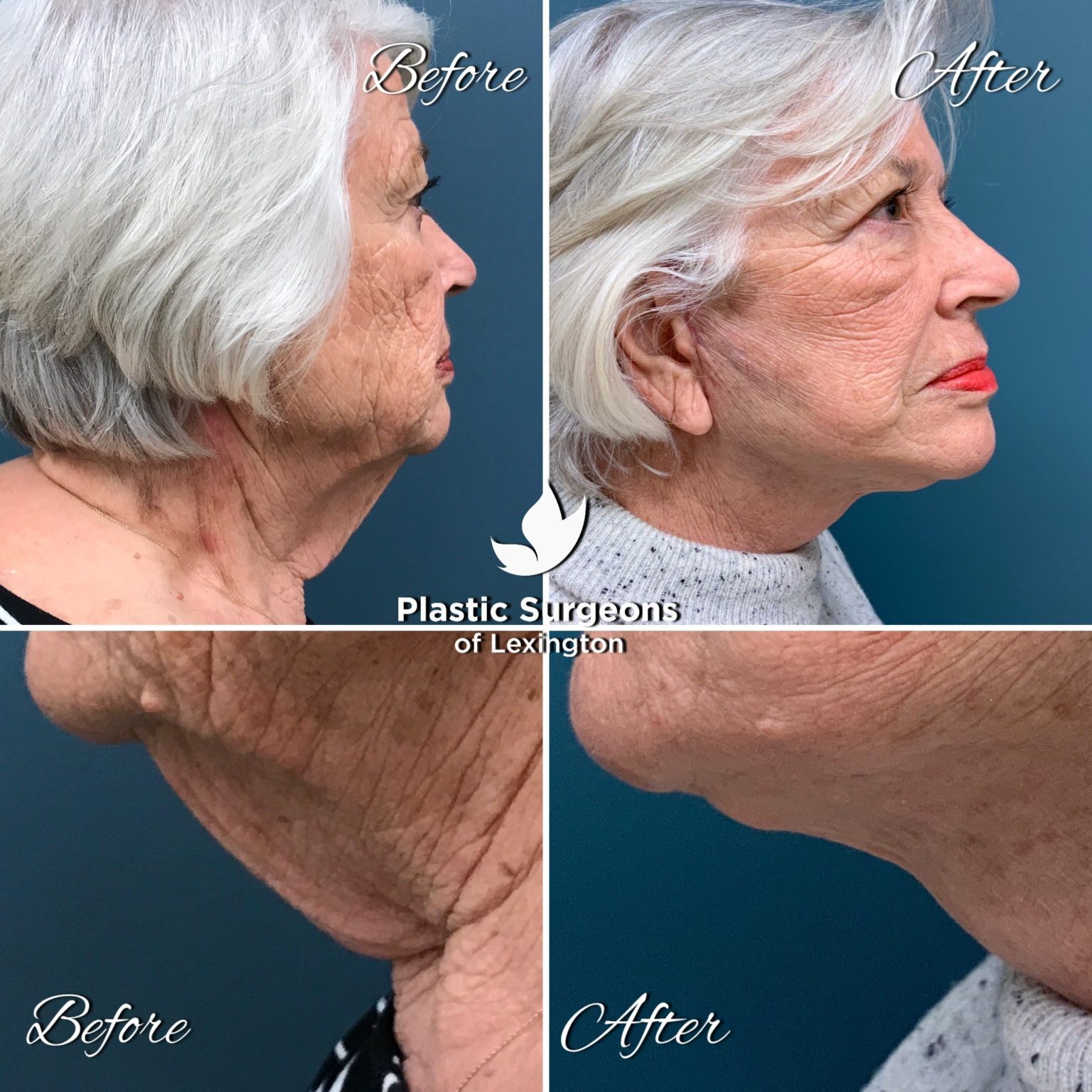 Recovery
Postoperatively, a bandage could be gently placed around your face and neck to minimize swelling and bruising. It is important to keep your head elevated above your heart to minimize swelling and to keep your head straight (no excessive twisting or bending of the neck).
DO NOT APPLY ICE to the neck as this can compromise blood flow and result in skin death.
As you begin to evaluate your neck lift results, please remember that it may take several weeks to months for swelling to fully resolve and up to six months for incision lines to mature. Your final results should not only provide a more youthful and rested appearance but also help you feel more confident about yourself. Lifelong sun protection and a healthy lifestyle will also help extend the results.
Although good results are expected from your procedure, there is no guarantee. In some situations, it may not be possible to achieve optimal results with a single surgical procedure and another surgery may be necessary.