Hydrafacial
Conveniently located to serve the areas of Lexington, KY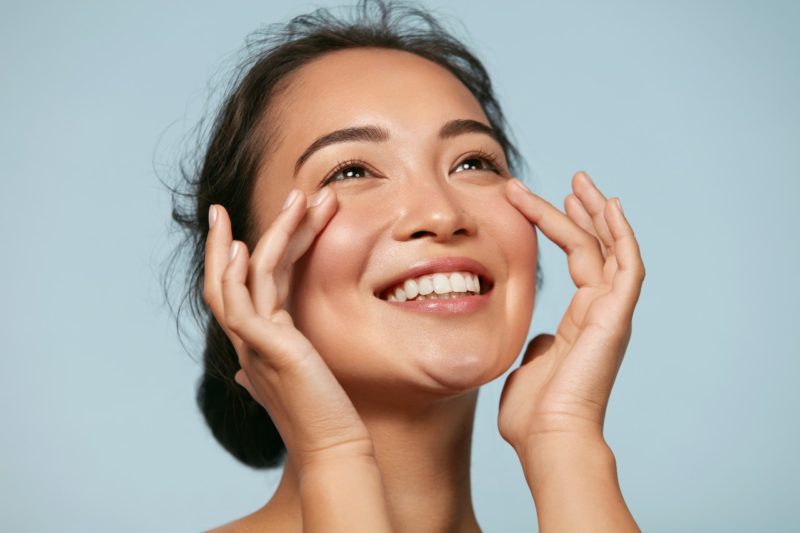 A hydrafacial is a non-invasive skin resurfacing procedure that follows a three-step process to hydrate, exfoliate, and infuse your skin with complexion-boosting nutrients. Regardless of how old we are, our skin could always use a pick-me-up! From sun damage to wrinkles to the occasional breakout, our skin can present many different types of cosmetic concerns. To treat these, cosmetic companies and celebrities alike sell complicated combinations of products and devices. Besides having questionable efficacy and ingredients and often a hefty price tag, these skin care solutions often involve multi-step approaches that can be tedious for most people to do at home, and difficult to perform consistently. Let's keep it simple! A hydrafacial procedure offers an effective all-in-one approach to resolve an array of blemishes and leave your skin looking refreshed, revitalized, and rejuvenated.
The first step to remarkable results is to schedule a personal consultation at our offices in Lexington. Here, our cosmetic specialists will work with you to design a customized treatment plan. Along with a hydrafacial, we can incorporate other non-invasive and minimally invasive procedures to accentuate your skin's natural beauty. Call our front desk to speak with us directly at (859) 276-3883.
Cosmetic Concerns
Our skin is an indicator of our age and our body's inner health. To maintain healthy-looking skin, we have to juggle many different factors, most of which are entirely out of our control. Our skin experiences two different aging processes that produce and exacerbate common cosmetic concerns. The first process is intrinsic aging. This process includes physiological changes that come naturally with age, affecting our skin and the rest of our body.[1] Intrinsic aging happens to all of us: how it changes your complexion largely depends on your genetics. On the other hand, the second aging factor is extrinsic aging. This involves how much sun exposure you experience, your dietary choices, and your interaction with pollutants and free radicals. Because it's on the outside of our bodies, our skin is the only organ that undergoes this type of aging.
Fine Lines & Superficial Wrinkles
Wrinkles fall into both intrinsic and extrinsic forms of aging. They naturally occur in every person as they age, but different extrinsic factors like sun damage and nutrition can exacerbate their development. When we're young, our skin's collagen fibers are tight and robust. These fibers withstand the effects of gravity, UV radiation, and free radicals to keep our skin youthfully wrinkle-free. But when the effects of intrinsic aging slow down our body's collagen production, extrinsic factors speed up the development of wrinkles and fine lines.
Sunspots & Photoaging
Without enough protection from sunlight, our skin can absorb too much UV radiation. Much like with collagen fibers, when we're younger our dermal cells are well-equipped to sidestep the effects of prolonged exposure and keep our complexion evenly toned. But when our skin cells don't turnover at the same rate, the damaged cells start to accumulate, producing sporadic, uneven sunspots on our face and neck called melasma.
Blocked Pores & Acne
While it affects most of us in adolescence, acne impacts many who are later in life and can lead to scarring if left untreated. When excess dirt and debris clogs our sebaceous glands, the sebum they produce builds up under the skin's surface. This build-up of sebum is what creates the protruding appearance of a pimple. Other causes of acne include hormone imbalances, glycemic foods, dairy products, and certain medications.[2] If your pores are blocked, you may have blackheads and whiteheads in your complexion.
Hydrafacial's Three-Step Process
A hydrafacial comes in three stages. These three stages are designed to wash away cellular dirt and debris, revitalize the superficial dermal structures, and ready the skin for the next step.
Cleansing
The first step is clearing away any blockage in your pores. We begin with a gentle exfoliation that washes away dirt, debris, and dead skin from the skin's surface.
Extract & Hydrate
Next, we use a painless suction device to clear pores further and deposit moisturizing molecules to provide hydration and nourishment deep into the skin.
Infusion
In the final stage, we apply antioxidants to strengthen, heal, and protect your skin from future damage. This provides a lasting glowing finish on your skin that continually revitalizes your complexion for the next few days.
Who Is A Candidate?
If you are interested in seeing the benefits of hydafacial's three-step process, schedule a personal consultation with us. The best candidate for a hydrafacial is someone who:
Has uneven tone or texture
Struggles with acne
Has fine lines or superficial wrinkles
Doesn't want an invasive cosmetic procedure
Doesn't have time for a long downtime
Why Choose A Hydrafacial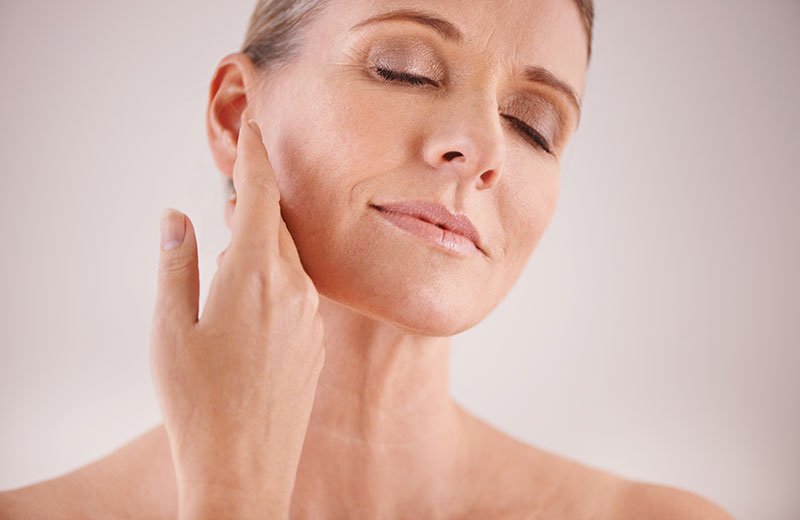 When it comes to rejuvenating your complexion, many cosmetic solutions resolve blemishes and revitalize your skin. But, not all of these solutions are right for everyone. Some are extensive treatments that require long recovery times while others might not be equipped to provide you with genuine results. However, when you choose a hydrafacial, your skin receives a deep cleanse and exfoliation that unclog pores, washes away dirt, and hydrates your skin. Other reasons to include a hydrafacial include:
Quick Procedures
A hydrafacial is a quick, in-office procedure that only takes half an hour to complete. During this treatment, you lie down comfortably in one of our private treatment rooms as a cosmetic specialist takes your skin through the hydrafacial's three-step process. This painless procedure leaves your skin feeling refreshed and hydrated, allowing you to return to your daily routine right away!
Non-Invasive
Other cosmetic procedures involve pokes, prods, and pricks in the skin. A hydrafacial simply works over the superficial layer of skin, cleansing, exfoliating, and infusing the damaged cells to a healthier baseline. This simple procedure does not break the skin barrier. So, you leave our care without having to worry about special recovery precautions or guidelines. You can enjoy your results without any interruption to your schedule!
Proven Results
Studies have shown that a hydrafacial not only removes dirt and unclogs pores but also triggers the production of new collagen fibers.[3] The natural depletion of collagen molecules in our skin is what causes wrinkles to worsen with age. But, when new collagen molecules restore existing dermal structures, skin tightens and wrinkles disappear in the treated areas.
Personal Consultation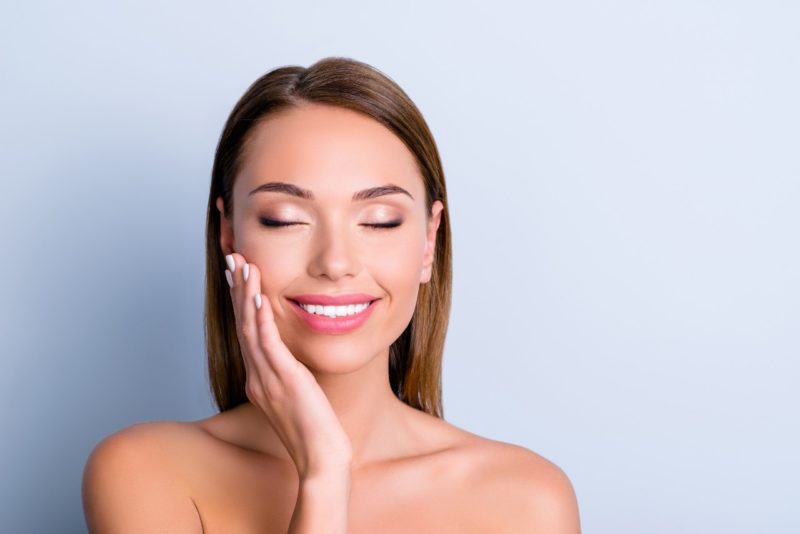 If this is your first time at our offices, we will begin with a new patient intake interview. This will help us get to know you, your cosmetic concerns, and your desired results. We'll walk you through our cosmetic procedures and recommend which ones will best suit your unique complexion. This process will help us construct a personalized treatment plan. If you have other concerns that go outside the scope of a hydrafacial, we will include the appropriate procedures on this individualized plan. Then, we will give you a list of preparatory steps to follow before your hydrafacial procedure.
Before A Hydrafacial
We advise you to discontinue using any harsh cosmetic chemicals like retinoids or vitamin E products a couple of days before your hydrafacial. These can interact with the cleansers and exfoliants we use and irritate your skin. We also recommend patients come in with a clean face. We will wash away any makeup before we begin your treatment. 
After Care
When you leave our care, it will be important to avoid prolonged sun exposure. Also, we advise patients to not wear any makeup for the rest of the day. Your pores are absorbing the nutrients from the treatment the chemicals from makeup products will negatively interact with that process. Depending on your unique treatment plan, we may include other after-care instructions depending on the extent of your procedure.
Expected Results
How Much Does A Hydrafacial Cost in Lexington?
The cost of your hydrafacial procedure will depend on the extent of your personalized treatment plan. We will discuss and determine the unique price of your care during your personal consultation. If you are interested in financing your care, check out our financing page to learn about our options. Also, if you are interested in learning more about the aesthetic industry, check out our blog. We educate our patients on a variety of topics and cosmetic concerns like "Mask-ne" and hair loss. To reach our offices directly, our number is (859) 276-3883.
References
Schagen, S. K., Zampeli, V. A., Makrantonaki, E., & Zouboulis, C. C. (2012). Discovering the link between nutrition and skin aging. Dermato-endocrinology, 4(3), 298–307. https://doi.org/10.4161/derm.22876
Masterson, Katrina Nice Acne Basics, Journal of the Dermatology Nurses' Association: 1/2 2018 – Volume 10 – Issue 1S – p S2-S10 doi: 10.1097/JDN.0000000000000361
Freedman, Bruce M. "Hydradermabrasion: An Innovative Modality for Nonablative Facial Rejuvenation." Journal of Cosmetic Dermatology, vol. 7, no. 4, Dec. 2008, pp. 275–280, onlinelibrary.wiley.com/doi/10.1111/j.1473-2165.2008.00406.x, 10.1111/j.1473-2165.2008.00406.x.