Lower Body Lift
Conveniently located to serve the areas of Lexington, KY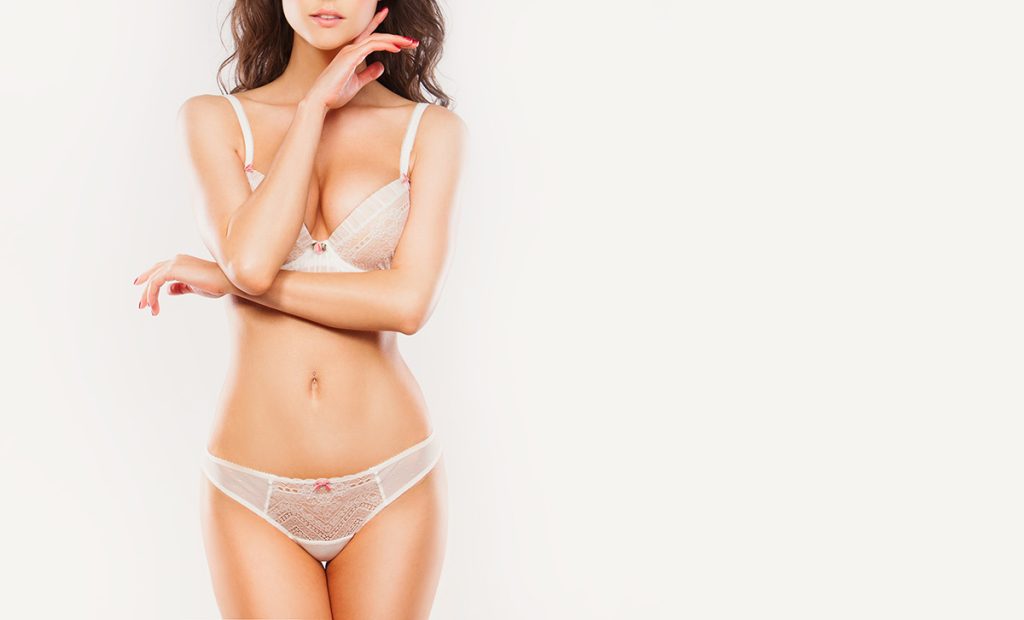 A lower body lift is a body contouring surgery designed to remove excess skin, eliminate stubborn fat deposits, and tighten underlying muscles, resulting in a smoother physique from the waist to the thighs. It is commonly performed for those who have lost a significant amount of weight and are looking to highlight their new figure. This comprehensive procedure utilizes a 360-degree incision around the abdomen to provide a more uniform sculpting effect for the abdomen and buttocks, in particular.
Our experienced team at Plastic Surgeons of Lexington is committed to providing exceptional care and delivering outstanding results. We understand that each patient is unique, which is why we take the time to listen to your concerns, assess your body, and create a personalized treatment plan tailored to your specific needs.
Are you ready to take the next step towards achieving the body you've always dreamed of? Contact us today at (859) 276-3883 to schedule a consultation with one of our board-certified surgeons at our conveniently located office in Lexington, KY. You can also request a consultation through our online form, and we will get back to you as soon as possible. Let us help you embark on your journey to a more confident and beautiful you.
Before and After Photos
Loose Skin After Weight Loss
Losing a significant amount of weight is an incredible achievement for anyone. Whether it's accomplished with radical lifestyle changes or bariatric surgery, it requires a lot of discipline and consistency. Unfortunately, many of the people who have undergone such transformations still don't have the body of their dreams and are burdened with loose skin that may cause infections, rashes, and excessive sweating. It can be a huge hit to one's sense of body confidence.
Studies have demonstrated that patients who've undergone bariatric surgery or have a massive amount of weight rapidly have more of a connective protein called elastin in their skin and decreased collagen fibers. Elastin gives skin its elasticity, but collagen provides it with the ability to recoil, so this drastic change in composition makes the skin much more stretchy than it would be naturally. The connective proteins that remain are thin, weak, and are arranged in a disorganized fashion. (1) The body won't be able to replenish enough collagen in order to recreate taut skin, making surgery the only option that will work permanently and effectively.
Tummy Tuck v.s. Lower Body Lift
In a tummy tuck, surgeons remove extra skin and fat from only the front side of the abdomen. It also may or may not involve suturing the abdominal muscles to provide a tighter, firmer midsection. The horizontal incision is low- going from hip to hip and below the belt line.
A lower body lift is better designed for patients with a pannus, or a large apron of skin and fat that can sometimes hang over the genitals, thighs, and hips. Due to this difference, a lower body lift requires an incision around the entire midsection. Sometimes, surgeons make this incision above the naval, whereas tummy tucks do not incorporate an incision this high.
Benefits of a Lower Body Lift
One of the greatest benefits of a lower body lift is that it's able to address multiple areas of concern all at once. Without the need for more than one procedure, you can expect to see:
A flatter, more attractive midsection with taut skin
Contoured and lifted hips, buttocks, lower back, and upper thighs
Tighter, more youthful-looking skin
Elimination of stubborn fat deposits
Reduction of deep creases and stretch marks
Candidates
A lower body lift is an extensive procedure that requires patients to meet certain expectations in order to prevent the likelihood of complications. Patients should have a BMI under 30, be non-smokers, and have no conditions that affect the heart or lungs. They should also be able to demonstrate stable weight loss for at least a few months. (2) If underlying conditions such as diabetes, for example, are well managed, then your surgeon will consider performing your lower body lift.
Personal Consultation
During your consultation, one of our surgeons will take the time to understand your unique goals and concerns. They will conduct a comprehensive assessment of your medical history and examine the areas of your body that you wish to address. Your surgeon will take the time to answer all of your questions and ensure that you are fully informed about the procedure, enabling you to make a confident and well-informed decision.
Our goal is to empower you with knowledge and guide you toward the best course of action to achieve your desired outcome. If you're ready to take the next step towards achieving a more contoured and sculpted lower body, we encourage you to contact our office at (859) 276-3883 or fill out our online form. Before your consultation, feel free to browse through our blog to find out more about other procedures we offer.
Preparation
Prior to your lower body lift, your surgeon will run blood tests to ensure that you've maintained decent health after your bariatric surgery and/or weight loss. They may also conduct imaging tests and an electrocardiogram to determine the health of your heart and lungs. If you are a smoker, you'll be instructed to avoid smoking and all nicotine products in the weeks leading up to your procedure. You will also have to stop all anti-inflammatory and blood-thinning medications to prevent the risk of excessive bleeding during the operation. Finally, we also advise that you pay close attention to your diet; it's important to ensure that you are getting all the required nutrients to heal optimally.
Lower Body Lift Procedure
Your surgeon will begin by making the appropriate marking along your torso for precise guidance during the procedure. Then, an anesthesiologist will place you under general anesthesia and provide you with an epidural anesthetic to help eliminate the discomfort you may experience when you wake up. They will also administer antibiotics to prevent the risk of infection.
Next, your surgeon will make the incision around your midsection from back to front in a 360-degree fashion. They will then remove the necessary amount of skin and they may utilize liposuction techniques to remove fat deposits throughout the abdomen, thighs, and buttocks. After suturing the tissues back together, they will place a surgical drain to allow post-surgical swelling to subside faster.
Recovery and Results
A full lower body lift requires about one month of downtime before you are able to return to work. Depending on the extent of your procedure, you may or may not be able to go home the same day. You'll be given a compression garment to allow your incisions to heal and to control swelling. Your doctor will prescribe medications to help you along this recovery process. They will also schedule you for follow-up appointments to ensure that your healing is going well. By the end of three months, you'll likely be able to go back to your usual workout routine and all other strenuous activities.
Cost of a Lower Body Lift in Lexington, KY
The cost of a lower body lift procedure at our practice will depend on several factors that are unique to each patient's individual treatment plan. We understand the importance of transparency when it comes to the cost. While we cannot provide an exact price without assessing your unique case, we can assure you that our team is committed to providing exceptional quality care at competitive rates. If interested, please visit our financing page to review your online payment options.
Achieve the post-weight-loss body you desire with a lower body lift at Plastic Surgeons of Lexington. Call (859) 276-3883 or complete a simple form for further details on booking your personal consultation.
REad more about our procedures on our blog.
FAQ
What parts of the body are not addressed in a lower body lift?
A lower body lift doesn't offer projection to the buttocks or thighs, and it doesn't address excess fat on the mons pubis. This fatty tissue that overlies the pubic bones is often removed in a later procedure. 
How much weight will I lose with a lower body lift? 
A lower body lift isn't considered a weight loss procedure, but it can still result in fairly significant weight loss. Patients lose about 6 to 10 inches from their waistline and about 6 to 12 pounds of skin and fat. 
Will I have scars from a lower body lift? 
The significance of your scars will depend on your weight, age, skin color, and genetics. The scars tend to blend in quite well with the contours of your hips and buttocks. The scar will lose its thickness and redness within 1 year. Topical treatments like silicone gel and scar creams with silicone can speed up the fading process. 
How can I speed up my recovery after a lower body lift? 
In the first 2 weeks after your surgery, you should arrange for someone to assist you in your day-to-day tasks. You should be mindful to eat enough protein, limit the amount of sodium in your diet, and stay as hydrated as possible. You should also go on light walks to promote more blood flow as soon as your doctor says it's safe to do so. 
References
Rocha RI, Junior WC, Modolin MLA, Takahashi GG, Caldini ETEG, Gemperli R. Skin Changes Due to Massive Weight Loss: Histological Changes and the Causes of the Limited Results of Contouring Surgeries. Obesity Surgery. 2021;31(4):1505-1513. doi:https://doi.org/10.1007/s11695-020-05100-3
Aly, Al, and Melissa Mueller. "Circumferential Truncal Contouring." Clinics in Plastic Surgery, vol. 41, no. 4, Oct. 2014, pp. 765–774, https://doi.org/10.1016/j.cps.2014.06.008.