Facelift
Conveniently located to serve the areas of Lexington, KY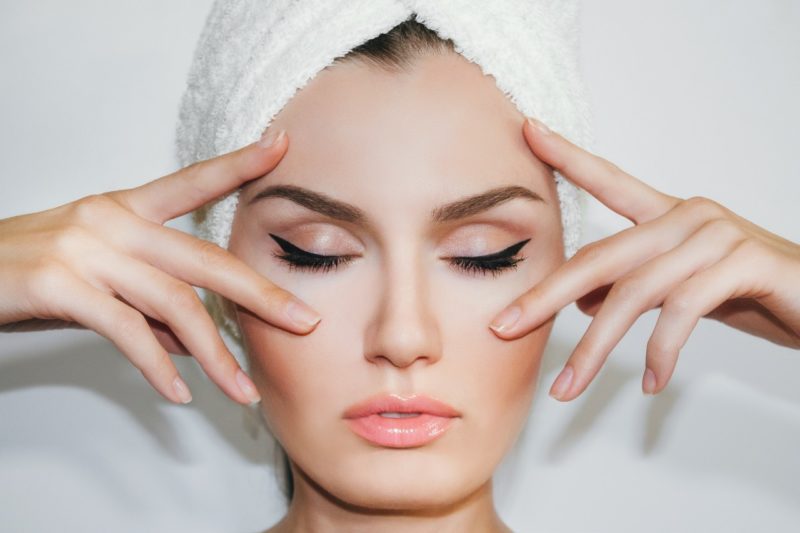 Sooner or later, the aging process impacts everyone. Even if you make a disciplined effort to maintain youthful, healthy skin, the effects of time, gravity, and sun exposure will eventually result in wrinkled, sagging skin. If you no longer look as young as you feel, a facelift offers the most effective and long-lasting results of any facial rejuvenation option available.
If you suffer from loose skin around your neck or deep facial wrinkles or folds, our Board Certified and Board Eligible plastic surgeons can correct these issues and help restore your youthful, vibrant beauty with a facelift. Call us today to schedule a personal consultation with an experienced facial plastic surgeon and learn more about your treatment options. We help patients from across Kentucky, including Frankfort, Georgetown, Nicholasville, and other Lexington-area communities.
What Is a Facelift?
Sometimes referred to as rhytidectomy, a facelift is a facial plastic surgery procedure performed to diminish the signs of aging in the face and neck. The procedure surgically lifts sagging skin, tightens facial muscles, and removes pockets of fatty tissue that can contribute to an aged appearance.
A facelift will create a more youthful appearance of less wrinkled skin, tighter facial muscles, and will broadly reduce the effects of gravity that cause the face to appear older and tired.
Before and After Photos
How a Facelift Restores Youthful Beauty
When performed by our experienced Board Certified and Board Eligibile plastic surgeons, facelifts deliver dramatic rejuvenation results that look fresh and natural. The procedure removes loose, excess skin and fat and tightens the underlying tissues. A facelift won't make you look "worked on" or as someone else. Instead, the procedure is designed to help you look like a more youthful, rested, and radiant version of yourself.
A facelift can soften many signs of aging, such as:
Descended cheeks
Folds extending from the corners of your nose to your mouth
Jowling along the jaw
Sagging skin in the lower two-thirds of the face
Loose skin falling beneath the chin
A facelift can't stop the aging process, but it does restore a younger facial appearance. It makes your skin appear smoother and firmer. Your facial contours will be better defined, including the contour of your jaw line.
Your Customized Facelift Procedure
At Plastic Surgeons of Lexington, we don't just understand the fact that every patient is different, we celebrate it. No two patients' facial features are exactly alike, and the ways in which a patient's skin exhibits the signs of aging are unique to the individual. Therefore, every facelift we perform is a completely customized procedure that refines your unique features and allows your inner beauty to shine through.
While no two facelifts are exactly alike, there are two common techniques used to achieve optimal results:
Full facelift: This comprehensive procedure rejuvenates the mid-face, lower-face and jowl, and neck areas. In a full facelift, excess skin, tissue, and muscle is pulled back to create a smoother appearance. This process removes wrinkles, drooping jowls, and other aesthetic imperfections caused by aging.
Mini facelift: A mini-facelift focuses on target areas that you would like to address without undergoing the comprehensive corrections often associated with a full facelift. For example, a mini-facelift may target only sagging facial skin or neck fat. Mini facelifts are typically simpler and require less recovery time. This procedure is ideal for patients who are experiencing some of the early signs of aging but don't need a full facelift just yet.
Depending on your unique situation, our facial plastic surgeon may recommend the use of dermal fillers to further enhance your facelift results. This can restore lost facial volume and provide additional rejuvenation.
Some patients choose to combine their facelift with other facial plastic surgery procedures, such as:
In every procedure, the goal of our surgeons is to help you achieve, elegant, natural-looking results. Your final outcome will help you look like a refined, refreshed, and rejuvenated version of yourself without creating an "overdone" appearance.
Is a Facelift Right for You?
If you are unhappy with the way your face has aged, there are a variety of treatment options available to you, including an array of facial rejuvenation options. However, a facelift can provide the most dramatic and long-lasting results. A facelift may be an appropriate option for your aesthetic goals if you:
Are dissatisfied with droopy, sagging skin on your face
Are unhappy with lines, folds, and wrinkles on your face
Have sagging skin in the lower two-thirds of your face
Have a double chin from drooping skin
Have descending cheeks
Have jowls hanging from your jawline
Want to restore more youthful characteristics
The best way to know if facelift surgery is the right choice for you is to meet personally with one of our skilled and knowledgeable facial plastic surgeons. During your initial consultation, our surgeon will take time to understand your unique goals, answer your questions and address your concerns. Our surgeon will assess your physical characteristics, explain all of your treatment options and work closely with you to develop a customized treatment plan that is tailored just for you.
Facelift Recovery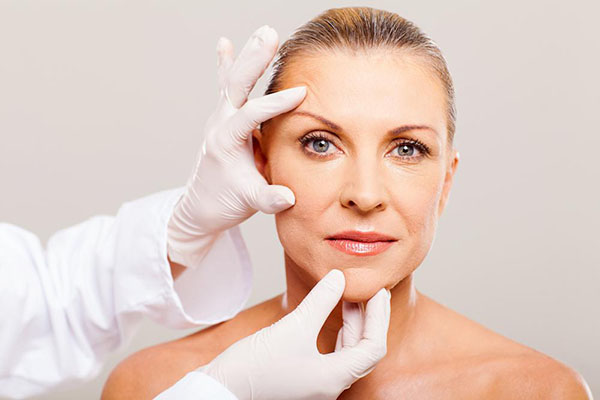 You will be provided with detailed pre- and postoperative instructions. Your healing process depends greatly on the extent of work you have performed, your body's natural healing process and your adherence to your surgeon's instructions. We will make sure you are fully informed, and we are always here to answer any questions that may arise during your recuperation.
Generally speaking, following your facelift surgery, you can expect the following:
The First Five Days
Typically, facial rejuvenation surgery lasts about two-and-a-half to three-and-a-half hours. Patients usually go home the same day. Immediately following your surgery, you will need to start moving and walking. By the following day, you will likely feel well enough to eat and drink whatever you want and get around comfortably.
After the second day, you should be able to shower and gently wash your hair. You will come in for follow-up up visits during this time, and our surgeons will closely monitor your healing. During these initial days, you can also expect:
Mild discomfort in the treatment area
Some swelling and bruising
You can ease discomfort and swelling by getting plenty of rest and minimizing your activities. You will be given medications to help control pain, although excessive pain is unusual and will necessitate immediate attention.
The First Month
Any sutures that haven't dissolved are typically removed within the first seven days of your procedure and at this point you may be allowed to resume work and certain non-strenuous activities. You can help limit swelling by taking frequent walks, but always be sure to wear a wide-brimmed hat if you will be in the sunshine for more than 15 minutes at a time. Sun exposure can enhance the appearance of incision scars.
You should be able to resume more moderate physical activity with the first two weeks, but it's still wise to take it relatively easy. Our physicians and staff will help you determine when its best to resume certain activities.
More strenuous activities or exercise routines should be avoided for about four to six weeks following your surgery. To help encourage optimal healing during this time, you can:
Keep all of your follow-up appointments at Plastic Surgeons of Lexington
Avoid certain medications, herbs, and supplements (these will be explained to you)
Do not smoke
Avoid direct sunlight
Keep incisions clean
Six Weeks and Beyond
The six-week mark is a common point in which more strenuous activities can resume. With proper care and the avoidance of sunlight, your incisions should be barely noticeable after just a few months and will continue to fade over the course of the next year.
How Long Will My Facelift Results Last?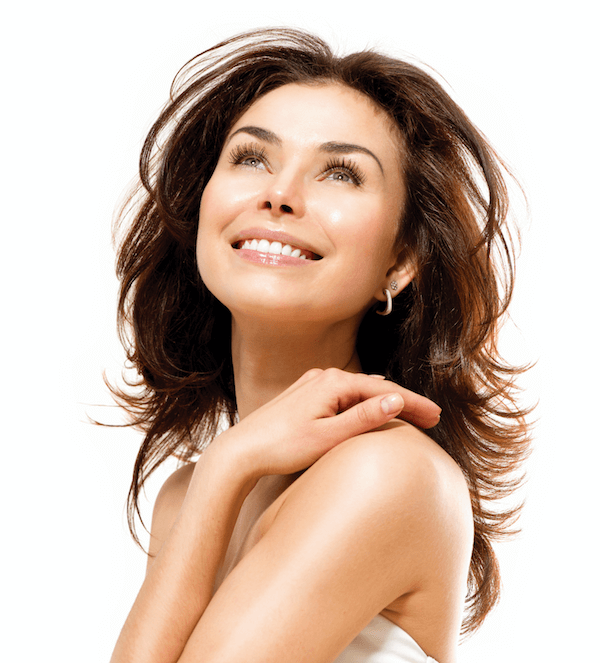 Full facelift results can last for a decade or more. The full facelift usually provides the longest-last results because it tightens and adjusts the underlying tissues. Like scaffolding, these tissues provide support to your facial structure that can endure for many years.
The longevity of your individual results depends largely on your unique physicality and personal care. We will explain the actions and precautions you can take to ensure your results last for years to come.
Why Choose Plastic Surgeons of Lexington for Your Facelift Surgery?
When dealing with something as important as your facial appearance, you should only work with a Board Certified and Board Eligibile plastic surgeon who has the experience, skill and proven record of success necessary to perform your facelift safely and effectively.
Every surgeon at Plastic Surgeons of Lexington is a Board Certified and Board Eligibile plastic surgeon who has consistently demonstrated a passion for excellence in both their results and patient care. We invite you to view our before-and-after gallery to view the exceptional quality of our results for yourself.
We value your transformational journey and are honored to play a role in it. When you meet personally with one of our facelift surgeons, your questions will be answered, your concerns will be addressed and we will explain all of your treatment options.
Schedule Your Facelift Consultation Today
If you would like to learn more about how a facelift may be able to help you achieve your aesthetic goals, please contact Plastic Surgeons of Lexington today to schedule a private and confidential consultation. We happily welcome patients from Frankfort, Georgetown, Nicholasville, and other Lexington-area communities.