Facelift
Conveniently located to serve the areas of Lexington, KY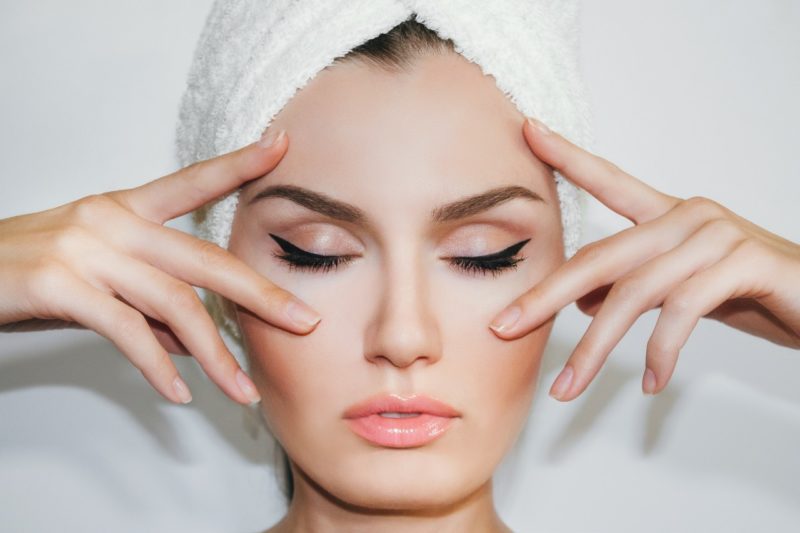 Medically known as a rhytidectomy, a facelift is a surgical solution to erase common signs of aging from your face to promote a younger, firmer visage. While traditionally reserved for older patients (patients over the age of 50), many clients in their early to mid-40s are starting to seek preventative, minimal facelift procedures to ready their countenance for when eventual aging sets in. Whether you are a millennial in search of precautionary measures, or a Gen X-er or Baby Boomer interested in the renewed countenance a facelift has to offer, the doctors at Plastic Surgeons of Lexington are eager to walk you through this process. If you would like to see what your unique facelift procedure looks like or learn more about any of our other procedures, please schedule a personal consultation. You can reach our office at (859) 276-3883.
Before and After Photos
About
As we age, our skin loses its vibrancy, accruing wrinkles, fine lines, and folds. This change can be attributed to our body's waning supply of collagen, over-exposure to harmful UV rays, free radicals in the air, and general health and lifestyle choices, such as smoking. While some of these factors are in our control, many are completely out of our hands. For instance, our body's waning collagen supply is gradual, yet detrimental to our skin's healthy appearance. Collagen is a strong, fibrous protein that makes up 70% of our skin.[1] When we're young, collagen is what maintains our skin's elasticity, moisture, volume, and support.[2] As collagen is lost, so is our skin's ability to retain elasticity and moisture, which incites the loss of its youthful bounce.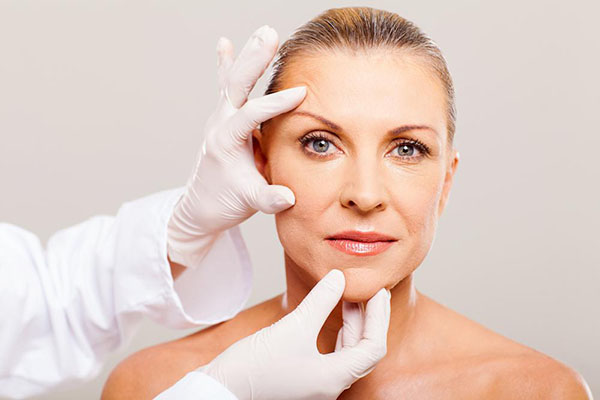 To reverse the hands of time and restore that elasticity, we recommend a facelift, or face with necklift. While you might envision a facelift as an incredibly invasive, extensive procedure, the reality is that modern advancements in rhytidectomy have led to variations in the approach – variations that have simplified and condensed the surgical necessities and recovery time. By examining your face's unique bone structure and skin elasticity, we create a unique treatment plan to achieve your desired, aesthetic results. Instead of the "one-facelift-fits-all" approach, we can ensure better, more natural-looking results by fine-tuning your facelift to your one-of-a-kind features.
Treatable Conditions
A facelift procedure can effectively treat:
Downturned corners of the mouth
Loose skin
Smile lines
Frown lines
Sunken cheeks
Jowls
Loss of volume in face
Candidates
A facelift is equally beneficial for both men and women patients who have good skin elasticity and bone structure in their faces. These two factors help ensure the skin is tight and contoured properly to your features. We require our patients to be in good health and free of any underlying medical conditions that may hinder a safe surgery and recovery. Prospective candidates should also be non-smokers or able to quit smoking one month to six weeks before surgery and the entire duration of recovery.
If you wish to learn more about your personalized facelift procedure, the first step in this journey to a younger-looking you is to schedule a personal consultation at our Lexington office.
Personal Consultation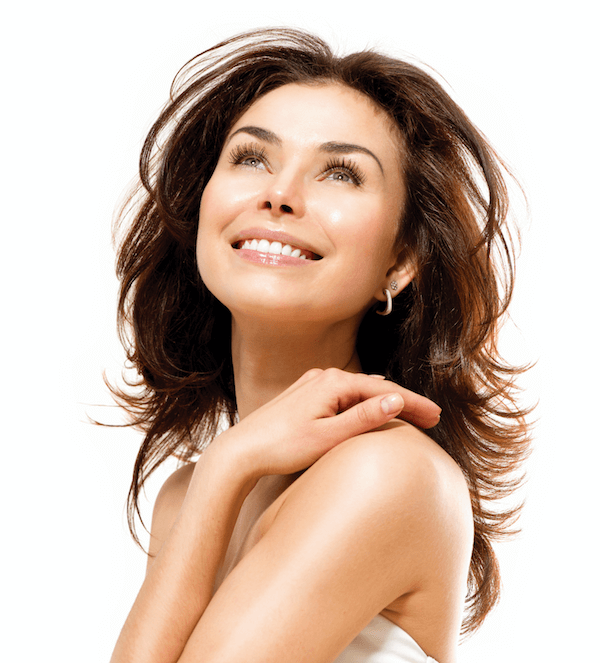 During your initial consultation, we will want to learn about your desired aesthetic results. Our team of experts needs to gather a sense of what your expectations are and the type of results you wish to see. Then, we will examine your facial skin elasticity and specific areas of concern. Doing so will help us create a treatment plan and estimated recovery time. After we have solidified an approach, we will walk you step-by-step through the process and answer any questions. Finally, before you leave, we will give you a list of preparatory steps to be followed between now and the date of your facelift. It is imperative to follow these for a smooth procedure with optimal results.
Preparation
Before your facelift, it is important to:
Stop smoking four to six weeks before your procedure and the entire duration of your recovery. This is because nicotine is known to constrict blood vessels which hampers its natural coagulating response. When this happens, the body is unable to heal properly.
Avoid using aspirin or any other blood-thinning medications as these can also cause excessive bleeding during your surgery.
Appoint a caregiver to take you home after the procedure as you will not be fit to drive yourself.
Types of Facelifts
There are three main approaches to a facelift. We will determine which one is perfect for you during your consultation. The three main types of facelifts are:
Full-Facelift
When it comes to rhytidectomy, most people are familiar with the traditional full-facelift. It entails more than just removing and tightening excess skin. What makes this approach significant is that the underlying muscles are tightened as well. When done by one of our experienced surgeons, a full-facelift smooths out the wrinkles and sculpts a firm, youthful appearance to your countenance. By carefully making a discreet incision just behind the hairline or behind the ears,[3] the skin is then gently pulled up, away from the bone and tissue. Next, the underlying muscles are adjusted and situated to rest naturally under the altered skin. Finally, we remove the excess skin and delicately close the incision with sutures or stitches.
Mid-Facelift
Known as a cheek lift, a mid-facelift emphasizes the middle third of the face. By focusing on the center portion of the face, we can restore your cheeks to a youthful, firmer look while smoothing out the deep laugh lines that encase your nose. With a small incision starting at the temples, we can focus on altering your skin and underlying muscles to restore volume to hollow under-eye areas, decrease the sight of under-eye bags, and erase wrinkles and fine lines.
Mini-Facelift
Despite the name, a mini-facelift is perfect for patients wanting to see a big change with only a little lift. Focusing on the lower portion of the face, a mini-facelift is for patients who struggle with sagging jowls along their jawline as well as loose skin and wrinkles around their chin and mouth. Beginning with strategically hidden incisions around your ears, we gently pull the skin around your jawline. This lifts the cheeks and contours the lower third of the face. Then, the incisions are carefully sutured or stitched.
Recovery & Results
After your facelift, it is normal to experience swelling, tightness, and some bruising within the first few weeks. These symptoms will gradually reduce over time. Many patients take a week off from work after the procedure to spend time at home, focusing on recovery. Be sure to avoid all strenuous activities. We like to say that you will be "restaurant ready" 2 weeks after the procedure.
Corresponding & Complementary Procedures
While you may be interested in all the benefits of a facelift, you might not be ready to go "under the knife." As a preliminary step to their facelifts, many of our clients like to see what kind of results less invasive procedures can garner for their appearance.
Dermal Fillers
With our suite of hyaluronic acid fillers, we can restore volume, definition, and youthfulness to just about every part of your face's appearance. From giving the lips a perkier, fuller appearance to reducing the sight of under-eye bags to erasing away a double-chin, the dermal fillers we offer can resolve many cosmetic dilemmas that have arisen from aging. When injected, the hyaluronic acid binds with the moisture in the skin and expands. This expansion under the epidermis causes overlaying folds, fine lines, and wrinkles to smooth out. After the filler has fully set in, the skin appears tauter, brighter, and firmer. Since the procedure is quick and downtime is non-existent, this is the perfect non-surgical alternative for those interested in a facelift but are hesitant to explore surgery just yet. 
Cost in Lexington
The cost of your facelift procedure will vary depending on certain individual factors that will be discussed during your consultation. If you would like to learn about our financing options please visit our financing page or give our office a call at (859) 276-3883. Also, be sure to check out what specials we are offering this month! 
FAQ
Should I get fillers or a facelift?
While fillers provide incredible results that can also reverse signs of aging in the face and neck, almost all results from fillers last anywhere from 3 to 18 months. For many patients, this is the perfect amount of time for the results they want to see. For others, however, they may want more longer-lasting results – results that last for years on end. With a facelift procedure, that's exactly what you receive – results that last years longer than fillers. 
What is the best age for a facelift?
The best age for a facelift will be indicative of the individual's body has weathered the aging process and their personal feelings on their appearance. For some, it might be best to undergo a facelift procedure in their early 40s. For others, a facelift in their 60s might be ideal. It truly is based on the level of happiness with your face's appearance and how confident you are when looking in the mirror. 
References
Ackerman AB, et al. Histologic Diagnosis of Inflammatory Skin Diseases. Third ed. 2005. Collagen chapter. https://www.derm101.com/inflammatory/embryologic-histologic-and-anatomic-aspects/collagen/
Vleggaar D, Fitzgerald R. Dermatological implications of skeletal aging: a focus on supraperiosteal voluminization for perioral rejuvenation. J Drugs Dermatol. 2008;7(3):209-220. https://pubmed.ncbi.nlm.nih.gov/18380202/
Baker, D. C. (2001). Minimal incision rhytidectomy (short scar face lift) with lateral SMASectomy: evolution and application. Aesthetic Surgery Journal. 21 (1) 14-26. https://doi.org/10.1067/maj.2001.113557