Dermaplaning
Conveniently located to serve the areas of Lexington, KY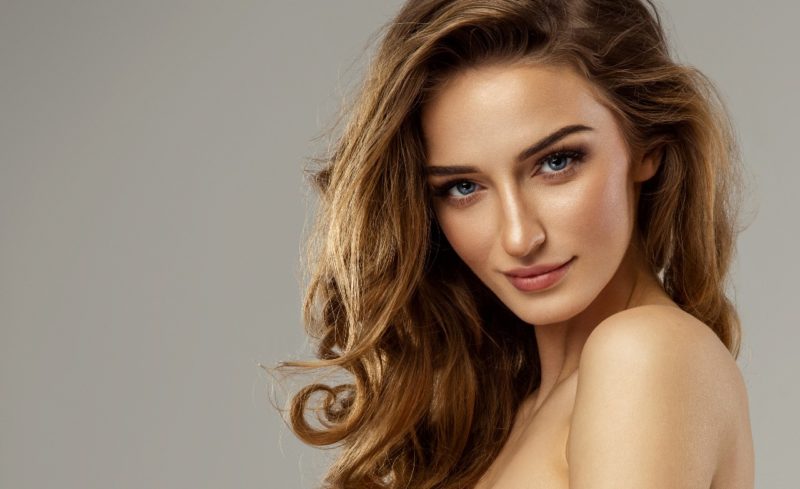 Dermaplaning is an easy, non-invasive facial exfoliation treatment that dramatically rejuvenates the skin. Imagine an apple and peach side by side. An apple has a smooth, glistening surface whereas the peach is covered in fine fuzz. The "peach fuzz" on our skin is made of fine hairs and dead skin cells, which create uneven skin texture. A dermaplaning procedure can improve the health and appearance of facial skin. It helps to refine the skin's texture, brightens up your complexion, and can treat several skin conditions. The friendly staff of Plastic Surgeons of Lexington is here to help you achieve a smooth, firm, healthy complexion. Schedule a consultation at our office in beautiful Lexington, Kentucky. Or, you can call us at (859) 276-3883.
About
The skin plays an important role in the human body. It protects our body from the outside world. [3] Unfortunately, even with a regular skincare routine, the skin is still exposed to pollution and the environment. This can take a toll on the skin's health and vibrancy. If there have been changes to the skin's texture, then an effective skin exfoliation treatment such as dermaplaning may be right for you.
Dermaplaning is a simple, effective skincare method like none other. It produces smoother, healthier-looking skin in under an hour. It is highly effective for patients who are unhappy with dry skin, irregular pigmentation, rough texture, or minor acne scars. [1] The procedure uses a surgical-grade sharp blade that is gently brushed across the skin to eliminate impurities, dead skin cells, and those pesky vellus hairs, or "peach fuzz." And, dermaplaning sessions are quick: you can be in and out of the office in under an hour!
Benefits of Dermaplaning
Patients can look forward to new, vibrant skin that will make them feel radiant. Additional benefits include:
Removes soft facial hair, releasing unwanted debris like dirt and oil
A safe procedure that removes dead skin cells
Reduces the appearance of acne scars
Softens the face
Reduces the appearance of fine lines
Works on all skin types and tones
Fast results with no downtime required
Learn more on how dermaplaning can benefit you at your very own private consultation with our office where Dr. Hill, Dr. Lynch, Dr. Moore, and Nurse Hodge will gladly assist you.
Ideal Candidates
Patients who simply want to transform their skin from dull and rough to smooth and dewy are more than welcome to seek treatment. Other conditions that make patients good candidates for dermaplaning include: [2]
Want to create vibrant skin by removing dead skin cells, debris, and sun damage
Concerned about areas of hyperpigmentation like sunspots and melasma
Have rough, dry skin
Free of certain skin conditions such as psoriasis
Do not have coarse, thick facial hair
Are not experiencing any active outbreaks
Are in good health
To see if you would qualify for a dermaplaning procedure, all you need to do is contact us for a consultation!
Personal Consultation with Plastic Surgeons of Lexington
Your private consultation with us will be rewarding and informative. We are situated near one of the most highly regarded medical facilities in the Commonwealth of Kentucky, the CHI Saint Joseph Hospital. Plastic Surgeons of Lexington is a family-owned practice that has been proudly serving Central Kentucky for three generations. We also have THREE Board Certified Plastic Surgeons in our office. It's our goal to help people look and feel their very best with world-class care.
All of us on our medical campus are committed to your health and safety as we unveil the best version of you. Together, Dr. Hill, Dr. Lynch, Dr. Moore, and Nurse Hodge have countless years of experience in the medical field, so you can be sure that you're in good hands. We're always happy to read the kind words that our patients leave for us.
Before you arrive for your personal consultation, we encourage patients to fill out a few patient forms beforehand to expedite the check-in process. Once that is all settled, you will be shown to a consultation room. You'll be asked a few questions regarding your health and medication history. Then you will be introduced to one of our team members who will gladly take it from there. You'll have the opportunity to describe your skin concerns and learn more about how a dermaplaning treatment can benefit you. After we examine your skin, paying close attention to the texture and tone, we'll determine whether you'd be a good candidate for dermaplaning, and create a detailed treatment plan dedicated to you.
To get started, schedule a friendly and informative consultation. Or you can call (859) 276-3883. In the meantime, continue to take good care of your skin with quality products: we offer a wide selection of Obagi skin care at our online store. We offer free standard shipping on all PremiershopMD orders. These medical-grade moisturizers, anti-aging, and acne treatment products will help you maintain a healthy glow.
Don't miss out on our blog. It's a fun way to meet our team, browse through insightful FAQs and learn more about other exciting procedures we offer.
Preparation
Given the nature of the procedure, there is little preparation involved. As long as you follow a few simple precautions before your appointment, you can count on a swift and pleasant experience. We ask patients to:
Avoid Long Periods of Sun Exposure
Please do your best to avoid the sun for long periods for one week before the dermaplaning procedure. This is especially important for those who are prone to sunburn and redness. If your skin shows the slightest evidence of burns, you may need to reschedule until it is properly healed.
Stop Exfoliating Treatments
Stop exfoliating for at least 3-5 days before. Since dermaplaning is an exfoliating treatment, additional exfoliation may cause irritation.
Got a Breakout? You May Need to Reschedule
Dermaplaning is a great way to reduce acne scars. However, the treatment is not recommended for patients with active acne, breakouts, or open wounds. This precaution is for your benefit.
Procedure
Your dermaplaning session will take place in one of our calming treatment rooms, where you will be sitting comfortably. The dermaplaning procedure starts with using a sharp medical-grade blade that is delicately feathered over the treated areas. It gently scrapes off the buildup of unwanted dead skin, other residues, and vellus hair, or the "peach fuzz" mentioned earlier. [4] This buildup causes the small facial lines and acne scars to be bigger than they are which leads to the skin appearing dull. A dermaplaning treatment easily takes care of that and leaves the skin feeling silky smooth. The procedure itself works to stimulate collagen and elastin production to keep the skin fresh and youthful. [3] After you are done, a replenishing facial mask will be applied to the face to introduce essential, refreshing nutrients to the skin. A protective sunscreen is also used to protect your new sparkling skin. The entire process should take no more than an hour.
Fast and Speedy Recovery Time
Dermaplaning is a non-invasive procedure that allows patients to pick up right where they left off. You can resume your everyday life and go back to work, drive home, or run errands. The procedure itself causes little to no discomfort.
Ravishing Results
Immediate results can be seen right after your treatment. You'll begin to see vibrant, great-looking skin. Since our skin is constantly evolving, continued results will develop with multiple sessions. [5] Scheduling regular treatments every few weeks is an excellent way to reap the benefits of good skincare habits.
Cost
The final cost of your treatment with us may vary. Factors influencing pricing are the number of treatments needed and additional skin services added on. We'll give you an accurate quote during your consultation. Or, you can contact the office to get an estimate for a dermaplaning procedure.
FAQ
How long will the results last?
Patients can expect one treatment to last a few weeks. This is because our skin is constantly regenerating, and turns over every 2-3 months. 
Is dermaplaning painful?
Patients can expect minimal to no pain at all. Some patients compare the treatment to a fine shave at the barbershop. The medical-grade blade is lightly brushed over the face to remove dead skin and other impurities all the while not causing any discomfort.
References