Brazilian Butt Lift
Conveniently located to serve the areas of Lexington, KY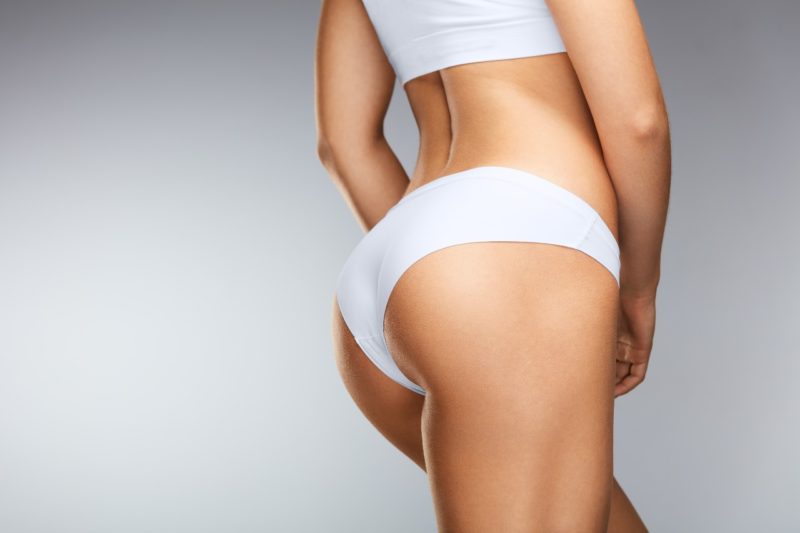 A voluptuous, shapely buttock has become a symbol of attractiveness over the past few years. If you've found that your diligent workout routine hasn't delivered the beautiful shape you desire, our Board Certified and Board Eligible plastic surgeons can perform buttock augmentation to help you achieve your desired appearance.
At Plastic Surgeons of Lexington, we perform buttock augmentation procedures using the Brazilian butt lift technique. This involves using a fat transfer procedure to add fullness and definition to your buttocks. Using your own fat provides a natural enhancement method that delivers excellent results.
You can find out if the buttock augmentation is for you and receive individualized treatment recommendations by speaking with our plastic surgeons in person. Please call us today to schedule a consultation. We serve patients in Lexington, Frankfort, and the surrounding areas of Kentucky.
Benefits of the Brazilian Butt Lift
The Brazilian butt lift delivers a variety of benefits, including:
The more attractive and balanced overall figure
Beautiful, curvy shape to your buttocks
Improved appearance in clothing and swimsuits
More natural-looking and feeling results than other buttock augmentation techniques
Improved self-confidence
Ideal Buttock Augmentation Candidates
If you would like a fuller, rounder, shapelier butt, you are most likely a good candidate for buttock augmentation. This procedure can correct the following aesthetic issues:
A butt that is flat, asymmetrical, or too small for your body type
Sagging in the buttocks region that would benefit from added roundness or volume
Difficulty finding bikini bottoms that fit properly
In addition, you should be in good overall health and have realistic expectations for the outcome of your procedure. If you smoke, you will be advised to quit before surgery and throughout the recovery period since smoking and have a negative impact on healing and your final outcome.
Since the Brazilian butt lift utilizes a fat transfer technique, you must also have enough fat in another region of your body to harvest. The most common donor areas used as part of this procedure are the abdomen, back and thighs.
The Brazilian Butt Lift Procedure
Your procedure will be performed on an outpatient basis under general anesthesia. There are three stages to the surgery:
Removal of fat from the donor area
Preparation and purification of fat cells
Injection of fat into your buttocks
Our plastic surgeons will use liposuction to remove fat cells from the donor region. This fat is then purified to ensure that only the best fat cells are utilized as a part of your buttock augmentation. Once this purification process has been completed, our surgeons will strategically inject the fat cells into different regions of your butt and at varying depths in order to achieve the beautiful appearance you desire.
Brazilian Butt Lift Recovery
You may experience mild discomfort during the first few weeks of your recovery. Our doctors will provide you with medication to manage any pain associated with your procedure. Our plastic surgeons will also give you a compression garment to wear during the initial stages of your recovery, which will help reduce swelling and facilitate proper healing.
You will gradually start seeing results as your body heals. However, it may take as long as six 6 months before your final results are apparent.
During the first few weeks after surgery, it's crucial that you avoid pressure on your buttocks. This will allow the fat to settle properly and ensure the best possible results. To avoid this pressure, you will need to refrain from sitting as much as possible. We also recommend that you sleep on your side for a few weeks.
In general, you should expect to resume normal routine activities and return to work after two weeks. However, you will need to avoid exercise and other strenuous activities until our plastic surgeons feel it is safe for you to resume these activities.
Schedule Your Buttock Augmentation Consultation Today