Facial Fat Grafting
Conveniently located to serve the areas of Lexington, KY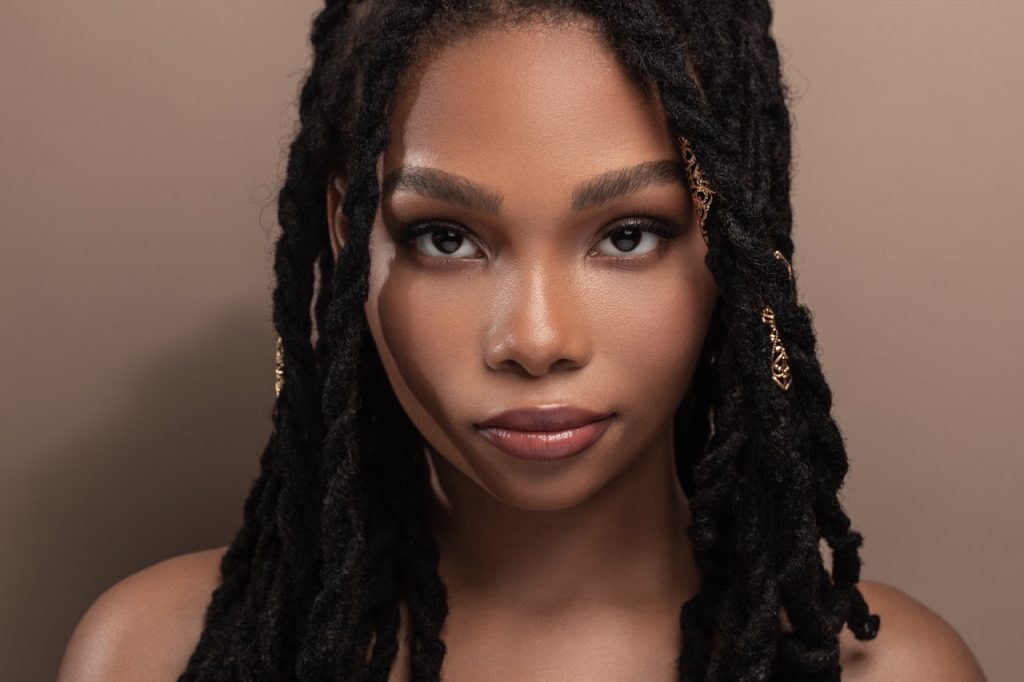 Facial fat grafting, also known as fat transfer, is a cosmetic surgery procedure in which fat is removed from one area of the body using liposuction and then injected into the face to add volume and improve the contours of the face. The procedure is often used to restore volume to the face loss due to aging or to enhance the fullness of certain facial features, such as the cheeks, lips, and under the eyes. Facial fat grafting can improve the appearance of wrinkles, fine lines, and scars and restore a more youthful, natural-looking appearance.
At Plastic Surgeons of Lexington, we pride ourselves on offering our patients treatment options. Fat grafting is an incredible option for patients not ready to undergo more extensive measures to achieve youthful facial enhancement. Boost the contours of your face and see a youthful reflection looking back at you after a simple outpatient procedure. Call us today at (859) 276-3883 to learn more, or fill out our online contact form, and we will get back to you shortly.
More About Fat Grafting
There are several reasons why people may lose volume in their face over time. Some of the most common reasons include the following:
Age – As we age, our skin becomes thinner, and we lose collagen and fat.
Weight loss – Rapid or significant weight loss can cause fat loss in the face.
Genetics – Some people may have a naturally thin face or a naturally angular facial structure, which can make them appear to age rapidly.
Environmental factors – Exposure to the sun, pollution, and other factors.
Medical conditions – Certain conditions may contribute to volume loss in the face.
Lifestyle factors – Smoking, alcohol consumption, and a lack of sleep.
Fat grafting, or autologous fat grafting, describes the process of using your fat to plump up sunken and deflated areas of the face or add youthful volume to targeted areas; this safe and popular process involves three simple steps.
Step One – Liposuction
Liposuction takes fat from an area of the body with stubborn pockets of fat like the:
Thighs
Buttocks
Abdomen
Jowls
Step Two – Purification
Fat purification aims to ensure that the fat cells injected into the face are as pure and healthy as possible, which can help improve the success and safety of the fat grafting procedure.
Step Three – Injection
The fat cells that have undergone treatment are injected into specific areas of the face to create a gorgeously youthful profile.
Fat Grafting vs. Dermal Fillers
Fat grafting and dermal fillers are two popular procedures used to add volume to the face and improve its contours. However, they work in slightly different ways and have different benefits and drawbacks. Fat grafting is often considered the ideal choice for soft tissue filling because it is biocompatible, does not trigger an immune response, and is readily available. Furthermore, while the amount of successfully grafted fat can vary widely, from 20% to 80%, the retained fat has a longer-lasting effect compared to other filler options. [1]
What are the Benefits of Fat Grafting?
Fat grafting is a non-surgical way to plump an aging face's features while trimming down localized pockets of fat. Liposuction takes fat from a donor area, which is why facial fat grafting is often considered two procedures in one.
The benefits also include the following:
Natural-looking results
Minimal scarring
The ability to address multiple areas of the face in the same procedure
A safe and effective procedure when performed by a qualified, experienced surgeon
Furthermore, according to one study, the process of grafting fat tissue stimulates the production of new collagen fibers at the site where the fat is injected, resulting in an increase in dermal thickness. [2] Not only will your face look fuller, which is associated with youth, but your skin will also improve when new collagen forms.
Although some recovery may be involved after addressing multiple areas of the body, patients at Plastic Surgeons of Lexington appreciate the convenience and benefits of addressing multiple cosmetic concerns in a single procedure.
Find out if facial fat grafting is right for you by calling Plastic Surgeons of Lexington today!
Who is the Ideal Candidate for Facial Fat Grafting?
The ideal candidate for facial fat grafting is a healthy man or woman with good skin elasticity who wants to add volume to their face. Good candidates for fat grafting may have lost volume in the face or want to enhance the fullness of certain facial features. Boost the volume of your lips, contour your cheeks, and fill in sunken lower eyes for a gorgeous new you!
Fat-grafting candidates must have realistic expectations about the procedure and understand that it may not suit everyone. To determine whether the fat grafting procedure might help you restore volume to your face, we recommend that patients book a consultation using our online form or by calling (859) 276-3883 today. We will answer your questions and help prepare you for surgery.
Personal Consultation
During a consultation for facial fat grafting, your dedicated Plastic Surgeons of Lexington surgeon will ask what you hope to achieve with facial fat grafting. Be specific! We encourage you to bring in visual aids, including pictures of your youthful or volumized face and the face of someone with your ideal look. We cannot turn you into a supermodel, but we can help you unlock the contours of a more youthful face.
Here is what you can expect:
We will discuss your goals and expectations for the procedure.
We will discuss your medical history and current health status.
We will examine your face and evaluate your skin quality, facial structure, and other factors that may affect the procedure's outcome.
We will explain the different techniques that can be used for facial fat grafting and help you choose the one that is best suited to your needs and goals.
We will determine which area of your body will best provide donor fat.
We will discuss the potential risks and complications of the procedure, as well as the expected recovery time and post-operative care.
It is important to ask your surgeon any questions you may have during the consultation and be honest about your medical history and any medications you are currently taking. The consultation is a good opportunity to get to know your surgeon and ensure you feel comfortable before the procedure.
We want you to feel confident in your decision to proceed with surgery so let us know how we can help! Call (859) 276-3883 to get started.
Preparation
We will provide you with specific instructions to follow before the procedure, such as avoiding certain medications and stopping smoking. It is important to follow these instructions carefully to ensure the best possible outcome.
You will need to arrange for someone to drive you home after the procedure and to help you with post-operative care, if necessary. Think about what you do in your daily routine and ask your surgeon how much help you need to accomplish these tasks.
Furthermore, getting plenty of rest and staying hydrated before the procedure can help to improve your recovery and reduce the risk of complications. Set yourself up for success!
The Facial Fat Grafting Procedure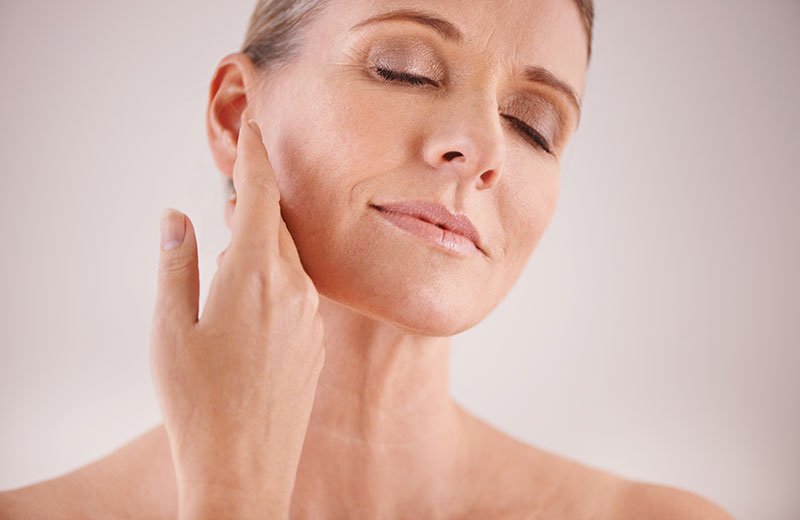 When you arrive on the day of your procedure, we will check you in and make sure you are completely comfortable and ready for surgery. Your surgeon will go over the procedure and answer any last-minute questions you might have.
To start the procedure, your surgeon will administer local anesthesia to numb the area where the fat will be removed. In some cases, general anesthesia may be used. Then, using liposuction, your surgeon will use a thin, hollow tube called a cannula to remove fat from an area of the body, such as the abdomen, under your chin, or your inner or outer thighs – the donor site will be predetermined.
Next, the fat cells that have been removed from the donor area will be purified using techniques such as sedimentation, centrifugation, rolling with cotton gauze, or washing and filtration systems. [3] The purified fat cells will then be injected into the face using a fine needle or cannula. The surgeon will carefully place the fat cells to add volume and improve the contours of the face drawing from their advanced understanding of the anatomy of the face.
The length of the procedure will depend on the amount of fat being injected and the number of areas being treated. Facial fat grafting is a relatively quick procedure that can be completed in a few hours.
Recovery
After the procedure, you will need to rest and avoid strenuous activity for a few days.
We will provide specific instructions for post-operative care, including how to care for the injection sites and when to return for follow-up appointments.
What are the Results of Fat Grafting for the Face?
The results of facial fat grafting can vary from person to person, but most patients experience an improvement in the youthful contours of the face. The injected fat cells can help plump areas with wrinkles and fine lines, essentially erasing them. The results are beautifully natural-looking, and you will love how you look!
In addition to the aesthetic benefits, facial fat grafting can also positively affect the skin. The injected fat cells can stimulate the production of collagen and elastin, which can help improve the skin's elasticity and texture. Some patients may experience improved skin tone and overall quality of their complexion after the procedure.
It is important to note that some fat injected into your face may not survive, which is normal. The duration of the results will depend on several factors, including your age, the quality of your skin, and the amount of fat that is injected. In general, the results of facial fat grafting can last for several years before touch-up treatments may be needed.
What is the Cost of Facial Fat Grafting in Lexington?
The cost of your procedure will depend on the areas we address. Schedule your consultation to learn more about what you can expect to pay for your facial fat grafting procedure. Plastic Surgeons of Lexington is proud to offer financing options for our patients who may need help paying for their procedures.
Find out how young a volumized face can make you look! Facial fat grafting will give you a renewed lease on life. Call us today at (859) 276-3883 or fill out our contact form.
References
Xue EY, Narvaez L, Chu CK, Hanson SE. Fat Processing Techniques. Seminars in Plastic Surgery. 2020;34(01):011-016. doi:10.1055/s-0039-3402052
Mojallal A, Lequeux C, Shipkov C, et al. Improvement of skin quality after fat grafting: clinical observation and an animal study. Plastic and Reconstructive Surgery. 2009;124(3):765-774. doi:10.1097/PRS.0b013e3181b17b8f
Gabriel A, Champaneria MC, Maxwell GP. Fat grafting and breast reconstruction: tips for ensuring predictability. Gland surgery. 2015;4(3):232-243. doi:10.3978/j.issn.2227-684X.2015.04.18