Face
Conveniently located to serve the areas of Lexington, KY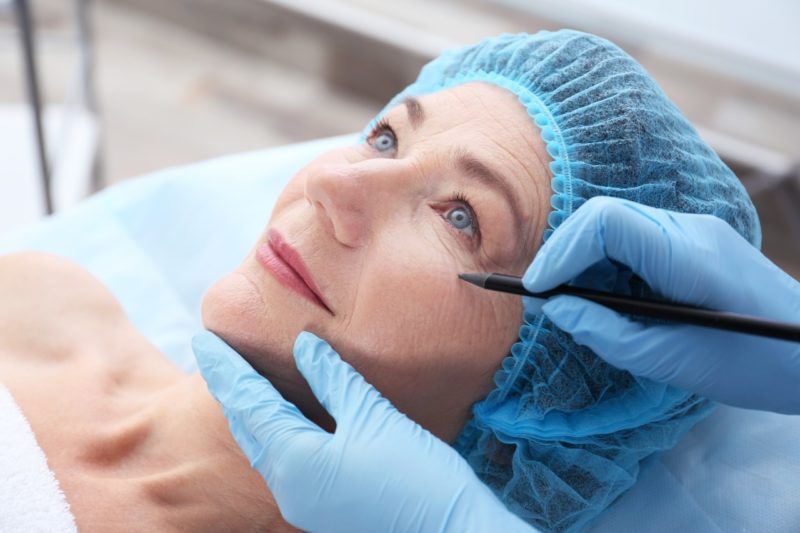 Your facial appearance is often the first quality people notice about you. Over time, the aging process can cause your facial tissue to wrinkle, sag, and lose its youthful fullness. While no one can stop the hands of time, our cosmetic facial aesthetics can dramatically improve the way you look and feel about yourself.
A vibrant, healthy facial appearance can have a significant impact on the way others view you. More importantly, the way you feel when you look into the mirror can have a tremendous effect on the way you view yourself. At Plastic Surgeons of Lexington, our team of plastic surgeons understands the intrinsic link between your aesthetic appearance and your self-image. We proudly offer the most advanced techniques and state-of the-art technology to help your inner beauty shine through.
If you're unhappy about some aspect of your facial appearance and you'd like to learn more about the facial plastic surgery procedures offered at Plastic Surgeons of Lexington, please contact us today by completing the form on this page or calling us. We welcome patients from across Kentucky, including our neighboring communities of Frankfort, Georgetown and Nicholasville.
Our Face Surgery Options
The inevitable hallmarks of age – drooping eyelids, sagging brows and wrinkled skin – can be lifted, tightened and smoothed with facial surgery, giving you a fresh, alert, more youthful appearance. Plastic Surgeons of Lexington has helped patients achieve elegant, natural-looking results for more than 65 years.
Our facial plastic surgery options include:
If you would like to correct an issue with your facial appearance, but would prefer a non-invasive alternative to our surgical procedures, Plastic Surgeons of Lexington also offers a wide array of cosmetic skin care options to help you look refreshed and feel more confident.
The Plastic Surgeons of Lexington Difference
For more than 65 years, Plastic Surgeons of Lexington has established a reputation as a premier plastic surgery destination. Our highly trained and skilled plastic surgeons have the knowledge, experience and surgical artistry needed to help you look like a refreshed and rejuvenated version of yourself, not like someone else.
Individualized patient care is the foundation of our practice. We know that world-class results are never created by a one-size-fits-all approach. We work to fully understand your unique aesthetic goals and along with you, create a customized treatment plan that is tailored just for you.
Contact Our Facial Plastic Surgeons Today
Your face is your greeting to the world, and too important to place in the hands of just anyone. To meet personally with one of our experienced, plastic surgeons, please contact us today to schedule a confidential consultation. Plastic Surgeons of Lexington serves the Frankfort, Georgetown and Nicholasville areas of Kentucky.