Aesthetic Genital Plastic Surgery
Conveniently located to serve the areas of Lexington, KY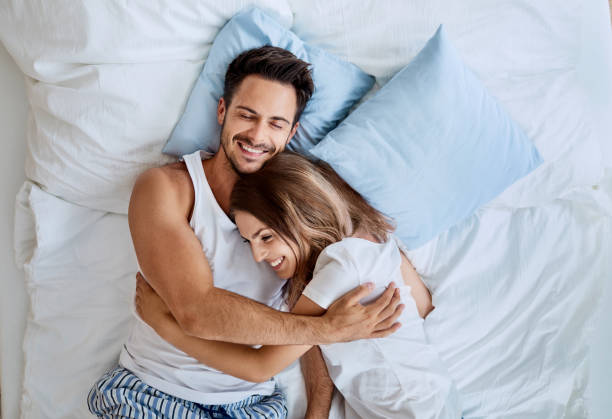 Aesthetic genital plastic surgery is an increasingly popular way for patients to alter the appearance of their vulva. Among these surgeries, labiaplasty and clitoral hood reduction are some of the most frequently performed on women. Whether the features of your vulva are something you were born with, the results of vaginal childbirth, or changes with age, tissues that are of an abnormal length or size can disrupt your life, and there may be a point in your life where you need a change.
Women of all ages are getting cosmetic surgery on multiple areas of their bodies. So, why should genitals be treated any differently? Like breast implants, a rhinoplasty, or a facelift, genital surgery can improve the way you feel about yourself. Although aesthetic surgeries are not medically necessary, many women feel self-conscious about their vulva. This may cause worry, put a strain on intimate relationships, and lower self-esteem. Having the ability to choose a surgery that makes a difference in this regard is both liberating and confidence-boosting.
Call Plastic Surgeons of Lexington today to discuss aesthetic genital plastic surgery. At your personal consultation with one of our doctors, you'll be afforded the discretion and professionalism that make us one of the leading plastic surgery centers in the region! Contact us at (859) 276-3883 for premier surgical services that could make a significant difference in your life!
About Aesthetic Genital Plastic Surgery
First described in medical literature in 1984, labiaplasty is the most commonly performed female cosmetic genital surgery. (1) Increasing numbers of plastic surgeons worldwide offer genital surgery to meet the aesthetic needs of female patients. 
Aesthetic genital surgery performed by an experienced surgeon is low-risk and effective, and research shows that cosmetic labiaplasty has low complication rates. High percentages of women surveyed are also pleased with their results. In one US study, 97% of labiaplasty and/or clitoral hood reduction reported that they were satisfied with their results!(2)(3)
Patients who undergo aesthetic genital plastic surgery have often been thinking about getting surgery for many years beforehand, but have not had the opportunity to do so, until now! Many patients who undergo cosmetic genital surgery want to:
Reduce the size of the labia minora or clitoral hood
Be more comfortable with the appearance of their genitals
Have the opportunity to wear a wider variety of undergarments or swimwear
Feel more confident about their body during intimacy
Increase clitoral sensation and pleasure
Reduce the size of their labia after childbirth
Address age-related tissue changes in the vulva
Personal Consultation
If you have been thinking about getting cosmetic genital surgery, please get in touch with us. Our experienced staff is here to ensure your experience at Plastic Surgeons of Lexington is as straightforward and comfortable as possible. We will meet with you at our state-of-the-art offices in Lexington and discuss your needs privately and professionally. One of our top surgeons will perform a pelvic examination, and you will be asked to provide some details about your medical history. We will outline the basics of the procedure and how it will help you reach your aesthetic goals. After this, if you're a good candidate, we will schedule your procedure date.
Labiaplasty
A labiaplasty procedure is designed to reduce the size or length of the labia minora. These folds of skin on either side of the vulva protect the vaginal opening and aid lubrication. However, some women may have labia minora tissue that is visible past the fattier, more cushioned labia majora. Labia minora may also be asymmetrical, where one side appears longer than the other. The surgery itself can vary in technique, depending on a patient's unique anatomy.
Do I Have Labial Hypertrophy?
Labial hypertrophy is the medical term given to elongated labia. Although there is no standard measurement used to determine whether hypertrophy is present, labiaplasty is often indicated if there are functional problems such as painful intercourse and difficulty urinating. However, women without these symptoms are still able to receive genital surgery on a purely aesthetic basis if they perceive their labia to be too conspicuous. In most cases, however, patients state their reason for surgery is a combination of functional and aesthetic factors that contributed to their choice to undergo labiaplasty. (4) 
Clitoral Hood Reduction
Clitoral hood reduction surgery reduces the amount of tissue surrounding the visible portion of the clitoris. The clitoral hood, or prepuce, is the protective sheath of skin that covers the clitoris. It can shield the sensitive nerve endings of the clitoris as well as contribute to pleasurable friction during intercourse and is composed of mucocutaneous skin. Mucocutaneous skin is made up of regular skin cells and mucous membrane, which keeps the area lubricated to prevent irritation and infection. However, women with heavy clitoral hoods may have compromised clitoral sensation. Other women may view the appearance of their clitoral hood as disproportionate to the rest of their genital anatomy. Clitoral hood reduction is often added to a labiaplasty procedure to ensure that the appearance of the genitalia is balanced once the labia have been reduced.
It should be noted that the clitoral hood reduction procedure is designed to reduce the amount of skin in the area, not the size of the clitoris itself.
Candidates for Aesthetic Genital Plastic Surgery
Aesthetic labiaplasty and clitoral hood reduction surgery are available to women who are not satisfied with the appearance of their vulva. All prospective candidates must be counseled about the details of their surgery, and have realistic expectations of what it can achieve.
If you have any additional questions about aesthetic genital plastic surgery, feel free to contact Plastic Surgeons of Lexington. 
Preparing for Genital Plastic Surgery
Schedule time off from work with your employer.
Stop smoking before and after your procedure.
Avoid NSAIDs (e.g. aspirin, ibuprofen) and blood thinners.
Arrange transportation to and from your surgery.
Order your prescriptions for pick up beforehand.
Prepare your home for your recovery.
Wear loose-fitting clothing to your surgery appointment.
Your Procedure
Labiaplasty
A labiaplasty treatment plan is designed with the individual patient in mind. Different individuals require different labiaplasty techniques to achieve the desired results.
Trim Technique – The trim technique is usually performed on women with thicker, darker labia. It is the labiaplasty technique of choice for aesthetic procedures, as it removes the darkest, most noticeable tissue. The surgeon removes tissue from the outermost edge of the labia, then sutures the edges.
Wedge Excision Technique – The wedge excision technique is considered most beneficial for women with thin, well-defined labia minora edges. (5) The surgeon removes a wedge-shaped section of tissue from the labia minora, then reconstructs the surrounding tissue to an aesthetically pleasing appearance.
After your doctor has performed a pelvic examination at your personal consultation, we will suggest the labiaplasty technique that best fits your anatomy and cosmetic goals.
Clitoral Hood Reduction
We may suggest clitoral hood reduction as a standalone procedure, however, in most cases, this surgery takes place at the same time as your labiaplasty. Your surgeon can alter the labiaplasty technique to incorporate a clitoral hood reduction. They will skillfully remove the excess tissue and use absorbable sutures to close the area.
Recovery After Genital Plastic Surgery
We advise our genital plastic surgery patients to arrange one or two weeks off work to recover. During your recovery period, you will experience some swelling, bruising, and pain in the area, which may last for the duration of this period. To mitigate discomfort, and ensure optimal healing:
Keep your incisions clean and dry.
Check the area regularly for changes.
Wear pads or towels to absorb drainage.
Don't use tampons until otherwise directed.
Don't participate in any strenuous activities until otherwise directed.
Wear loose-fitting, cotton underwear.
Avoid sexual intercourse for up to 6 weeks.
Do not use swimming pools or hot tubs for 6 weeks.
Arrange a follow-up appointment with us so we can assess your healing progress.
Medication
Do not take aspirin or NSAID pain medication until your doctor says it's safe to do so. If we prescribe certain types of pain medication, please refrain from driving until you have stopped taking this medication. You must also refrain from drinking alcohol while you are taking this medication, as it can impair your driving ability.
Scarring
The vulva heals remarkably well. Your scars will be visibly red for around three months, but you can expect to see the coloration return to normal and the scars to soften after this period. Your sutures will dissolve over time, so there is no need for them to be removed by your doctor.
Cost of Aesthetic Genital Surgery in Lexington, KY
Because every patient has unique needs, the cost of aesthetic genital plastic surgery varies. Qualified candidates may consider financing options. Arrange a personal consultation with us by calling (859) 276-3883 to see how we can help you attain the goals you desire!
Read more about aesthetic plastic surgery procedures on the Plastic Surgeons of Lexington blog.
References