Clitoral Hood Reduction
Conveniently located to serve the areas of Lexington, KY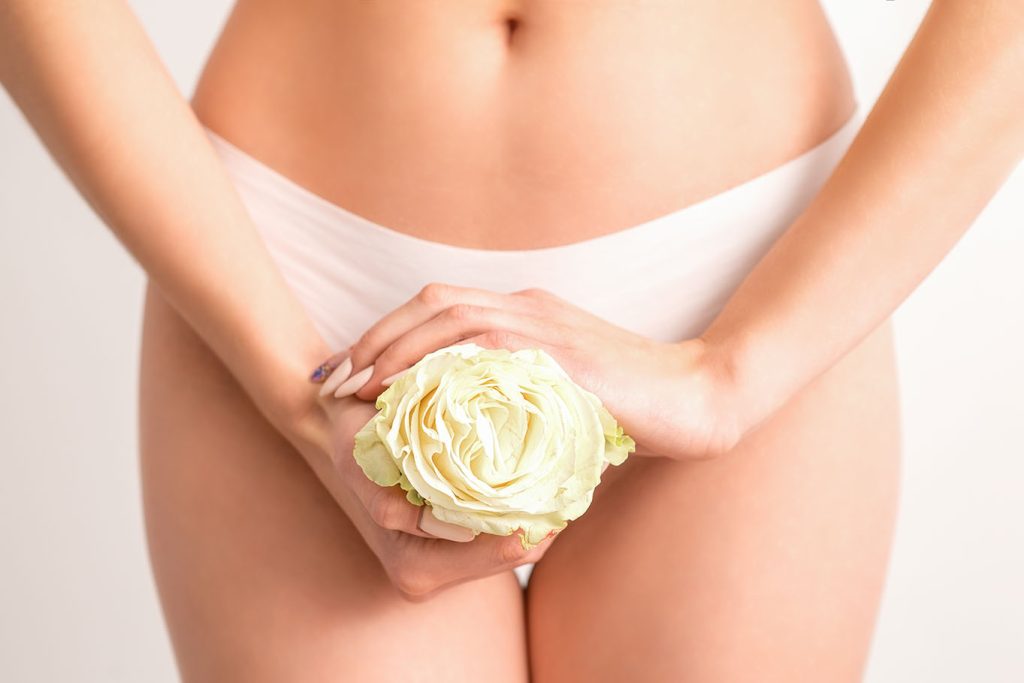 A clitoral hood reduction is a procedure that removes excess tissue from the clitoral hood – the skin that covers the clitoris – to create a more aesthetically pleasing appearance. It can also help to increase sensation in the area by allowing greater clitoral exposure. The procedure, sometimes called a hoodectomy, is often performed in conjunction with a labiaplasty. However, many patients choose to address only the skin above and to the sides of the clitoris.
Regain pleasure, confidence, and control and book a consultation with Plastic Surgeons of Lexington. We can help you achieve the look and feel you desire with an expertly performed clitoral hood reduction surgery. Contact our scheduling coordinator to set up a consultation to find out if this procedure can help you. Call (859) 276-3883 or fill out this form.
Follow our blog to learn more about the procedures that put us on the map!
About the Clitoral Hood
The clitoral hood is a protective layer of skin that covers the external erectile tissue of the clitoris. In most cases, clitoral hood size does not affect sensation. But, in some cases, the excess tissue may be so large that it interferes with sexual intercourse or masturbation, making it difficult to reach orgasm. In other cases, it may create uncomfortable friction when wearing specific clothing or performing physical exercise. A hoodectomy can also be performed as a reconstructive procedure after previous clitoral surgery or injury.
In recent years, women have become increasingly aware of the diverse range of genital appearances. As our knowledge has grown, more and more women have become interested in intimate surgery to address specific aesthetic and functional needs. Labiaplasty, in particular, has increased by 600% in the United States over the last ten years, and clitoral hood reduction is often combined with labiaplasty. [1]
The reasons women experience loose or excessive clitorial hood tissue vary, and may be due to the following factors.
Congenital (present at birth)
More apparent after puberty
Hormonal changes
Chronic irritation
After pregnancy
Age-related tissue changes
It is important to remember that every patient has anatomy unique to them, and there is no ideal standard for how the clitoris or labia "should" look. Therefore, we want to ensure that you are undergoing this surgery for yourself and not to please someone else.
During your consultation, we will discuss your goals for the surgery and show you what can realistically be achieved. We will also provide you with information on the potential risks and complications of the surgery.
What are The Benefits of Clitoral Hood Reduction?
Clitoral hood reduction can provide many benefits, including:
Increased sensation during sex
Increased clitoral stimulation
Easier orgasms
Greater confidence in your appearance
Improved self-esteem
Aesthetic Improvements
For patients who want an aesthetic improvement, remember that surgery is not just about making the clitoris more visible. The goal is to make the area more symmetrical, balanced and comfortable. This may mean removing some of the tissue surrounding the clitoris, as well as some of the labia minora on either side.
Functional Improvements
Patients with excess skin may have to deal with uncomfortable tugging, twisting, and pinching of the skin; this can be especially problematic if the discomfort requires constant readjustments. A clitoral hood reduction can provide better access to the clitoris during sex and masturbation, and can also help with hygiene.
Candidates for Clitoral Hood Reduction in Kentucky
Patients should be in good health and have realistic expectations. If you are considering a clitoral hood reduction, you are not alone. Prospective candidates include:
Women with a clitoris that is overly obscured by the clitoral hood
Women who have difficulty reaching orgasm because of excess skin
Women who have discomfort during sex. when wearing tight pants or riding a bike
Women who do not like the way their clitoris looks
To determine if you are an ideal candidate for clitoral hood reduction, give us a call to schedule your consultation.
Personal Consultation
During your consultation, we want you to feel comfortable talking candidly about your concerns and goals for surgery. In order to assess what will work best for you, we take into account various factors such as your skin type, the extent of excess skin, and other concerns unique to you. We will provide a realistic assessment of what you can expect from the treatment.
After we answer your questions, we will take your medical history and perform a physical examination; this is the best way to determine whether your concerns warrant surgery.
You will also have the opportunity to view before and after photos of other patients who have undergone similar procedures; this can give you a better idea of what to expect from your own results.
Once we have determined that you are a good candidate, we will discuss the best treatment options for you and schedule your surgery date.
If you're ready to meet with one of Plastic Surgeons of Lexington's board-certified surgeons, call us at (859) 276-3883 to schedule your appointment today!
Preparation
Preparation for clitoral hood reduction may include the following.
Avoiding any medications or supplements that thin your blood (such as aspirin or herbal treatments) for two weeks before surgery.
Refraining from drinking alcohol for at least 24 hours before and after the procedure.
Ceasing smoking a few weeks before and after your procedure to ensure a healthy recovery.
Ensuring you have a friend or family member available to drive you home after the surgery.
Preparing your home for a comfortable recovery.
What to Expect During Surgery
A hoodectomy is typically performed as an outpatient procedure, which means you can go home the same day as your surgery. The average clitoral hood reduction takes between 45 minutes to one hour.
During the procedure your surgeon will make an incision in the tissue around the clitoris to remove excess skin and tissue and expose the clitoris. In some cases, the labia minora may also be reduced during this surgery in a combination hood reduction and labiaplasty procedure.
Local anesthesia with sedation or general anesthesia may be used. Patients discuss the most suitable anesthesia for their needs with their doctor during their personal consultation.
Clitoral Hood Reduction Techniques
There are a three widely-used techniques to reduce the size of the clitoral hood, along with several variations:
Central Wedge Resection – Central wedge resection is the traditional technique for clitoral hood reduction. It involves making an incision along the midline of the hood. This approach can result in some scarring and a possible loss of sensation in the area. [2]
Transverse Clitoral Hood Resection – Transverse clitoral hood resection is a novel technique for clitoral hood reduction that provides superior cosmetic results with minimal issues. This is a variation of the traditional central wedge resection, but instead of making the incision along the midline, it is made in the natural crease of the clitoral hood. [3]
Debulking Subcutaneous Clitoral Hood Tissue – This is a new surgical technique that is less invasive than the traditional central wedge resection. It is most beneficial for patients with bulky subcutaneous tissue. This approach involves removing excess tissue through a small incision in the natural crease line of the hood. The results are similar to those of the central wedge resection, but there is less risk of scarring or loss of sensation. [4]
If you are interested in learning more about clitoral hood reduction and the techniques that will best serve you, contact us today. We are happy to answer any questions you have, and are ready to help you decide if this procedure is right for you.
Recovery
After your surgery is complete, you will experience some swelling and bruising in the treatment area, but these can be alleviated with pain relief medication and a cold compress. You may experience some temporary numbness in the area as you heal. There are no significant postoperative issues for most women after this surgery. [2]
Most people can return to their normal activities within one to two weeks, including resuming sexual intercourse.
Results
Patients who undergo hoodectomy can experience a boost in self-confidence and an improvement in sexual satisfaction. The results of this surgery are long-lasting, but as with the skin in any area of the body, age may cause further physical changes. Patients can feel empowered by their new look which can lead to more confidence in their sexual relationships.
At Plastic Surgeons of Lexington, we will work with you to increase your quality of life.
What is the Cost of Clitoral Hood Reduction in Lexington, KY?
The cost of your procedure will be determined based on the techniques employed as well as other factors unique to your case. If you are interested in clitoral hood reduction, consult with a qualified plastic surgeon to ensure that you are a good candidate for the procedure and learn more about its benefits. Call (859) 276-3883 today to schedule your consultation, or fill out this form, and we will contact you at the earliest convenience.
References