Labiaplasty
Conveniently located to serve the areas of Lexington, KY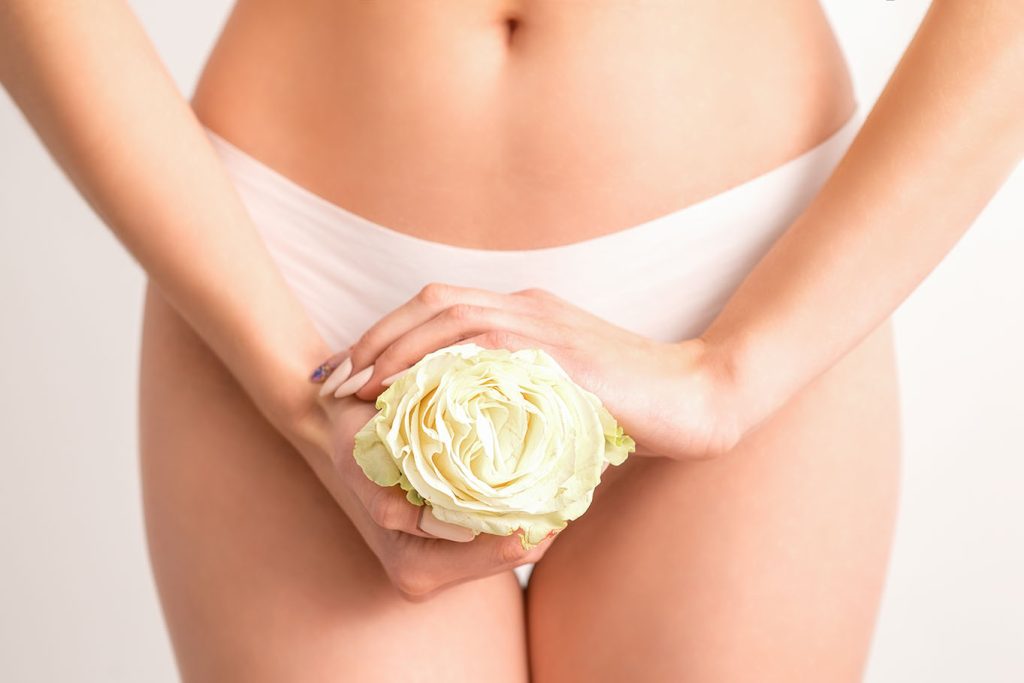 Labiaplasty is a surgery that reduces the size of the labia minora. Labiaplasty in the U.S. has increased 600% in under a decade. [1] It's the most popular form of genital plastic surgery, and it can help women who suffer from discomfort caused by pulling and twisting of their labia. The operation's objective is to reduce the length of both labia so that they do not cause discomfort or potential embarrassment in swimwear or with a sexual partner. A labiaplasty may also be used to lessen asymmetry when one side is longer than the other, or more commonly, to trim both sides to make them the same optimal length. Since many women associate their sexuality with genital aesthetics, a labiaplasty can also help restore a healthy sex life. [2]
At Plastic Surgeons of Lexington, we approach a labiaplasty from a pragmatic point of view. Still, we know this is a sensitive subject to approach, even with your closest friends. We are here to help you feel welcome and accepted, so you'll feel comfortable bringing up this issue with your surgeon. If you feel discomfort, shame, or frustration because of your labia minora, call us to learn more about how labiaplasty can help. Our helpful and knowledgeable staff is standing by. Call (859) 276-3883 or fill out this form, and we will be in touch with you shortly.
Reasons Patients Choose Labiaplasty
Women opt for surgery for various reasons, including discomfort that distracts them throughout the day and trouble enjoying intercourse. Additionally, patients who seek labiaplasty may experience itching, irritation, and self-consciousness. Labiaplasty can provide solutions to all of these issues.
It's important to remember that each person's body is unique, and there is no "correct" appearance for the labia. Therefore, labiaplasty should only be considered if you're unhappy with the way your labia look and if this unhappiness negatively impacts your quality of life.
If you're considering surgery, consulting with an experienced and compassionate plastic surgeon like those on our incredible surgical team at Plastic Surgeons of Lexington is essential. Our surgeons have extensive experience guiding patients in Kentucky through the delicate process of discussing such an intimate issue. 
As a result, our patients turn to us because we have extensive experience performing this procedure. Surgery is a life-changing decision, and we want to help you change your life for the better.
Cultural Influence
Throughout history, the look of a woman's genitalia has been largely influenced by cultural trends. Western culture has turned its focus to the look of the vulva in graphic imagery. As a result, many women feel their genitals are inadequate in comparison. It's important to remember that each person's body is unique, and there is no "correct" appearance for the labia.
Anatomy of the Labia
The labia are the "lips" or skin folds surrounding the vaginal opening and they come in all different shapes and sizes. While some women have labia that are mostly hidden away, others have labia that are more prominent and protrude past the labia majora, or outer lips. What's more, the labia can be of different sizes on each side of the vagina. So it's not uncommon for one woman to have asymmetrical labia. All of this variation is perfectly normal. There is no "correct" way for the labia to look. However, some women may feel self-conscious about their labia if they think they are too large, too small, or not shaped the way they should be.
So why do some women deal with discomfort down there, and others don't? The answer may have to do with the unique anatomy of the labia. The skin of the labia is very thin and delicate. And because the labia are located in an area that experiences a lot of friction (from things like sex, biking, or even just walking around), they can be more susceptible to irritation and pain.
For some women, this discomfort is so severe that it interferes with their quality of life. They may avoid certain activities altogether because they're afraid of the pain. If you're dealing with discomfort or pain in your labia, you may wonder if there's anything you can do about it. And that's where labiaplasty comes in. Labiaplasty is one of the most common cosmetic surgeries performed on women today; this tells us one thing: you are not alone!
Benefits of Labiaplasty
After labiaplasty, the benefits include:
Decreased pain during sexual intercourse
Improved comfort when wearing tight clothing
Enhanced self-esteem and quality of life
We encourage you to book a consultation with our team of plastic surgeons. We'll help you understand the procedure and what you can expect from surgery. So call Plastic Surgeons of Lexington today at (859) 276-3883 or complete this form to schedule your appointment.
Ideal Candidates for Surgery
Most patients who pursue labiaplasty are healthy, non-smoking females. Patients should have realistic expectations of the surgery and understand that it will not change their lives in any significant way other than by improving their comfort and self-esteem. Candidates should also be over 18 years old with fully developed bodies.
Labiaplasty will not change the sensation in the labia or make sexual intercourse any more pleasurable. Patients with sexual issues unrelated to the size or appearance of their labia will not benefit from this surgery.
You should not have surgery if you:
Are pregnant or breastfeeding
Have an active infection in the area
Have a history of keloids or poor wound healing
Take blood thinners
Smoke tobacco products and are unwilling to stop temporarily
To find out if you're an ideal candidate, schedule a consultation with Plastic Surgeons of Lexington today!
Personal Consultation
During your consultation, our staff will review your medical history and perform a physical examination, which includes an assessment of your labia to determine if you would benefit from surgery. You'll also be able to view before-and-after photos of other patients who have undergone this procedure. You will be able to ask any questions you may have about the surgery or the recovery process. We will discuss your reason for seeking labiaplasty and your goals for surgery before we explain the different techniques that can achieve them; trim and wedge techniques are among the most commonly used. [3]
Once we have determined that you are a good candidate for surgery, we will develop a customized treatment plan. We will also discuss the costs of surgery and the payment options available to you.
Schedule Your Appointment Today!
If you're interested in learning about labiaplasty, we encourage you to schedule a consultation. Call Plastic Surgeons of Lexington today at (859) 276-3883 or fill out this form to request an appointment. We look forward to meeting you!
Preparation
Once you are deemed a good candidate for surgery, we will give you specific instructions on how to prepare, which may include the following:
Quit smoking at least four weeks before and after surgery to promote healing
Avoid taking aspirin, anti-inflammatory drugs, and herbal supplements, as they can increase bleeding
Schedule a ride home from surgery
Arrange for help around the house for the first few days following surgery
If you are prescribed pain management drugs, be sure to collect those before your surgery. Labiaplasty is performed under general anesthesia or sedation, so you will not be able to drive yourself home afterward.
Leading up to surgery, you should maintain a healthy lifestyle to promote healing; this includes eating a balanced diet and getting enough rest. In addition, create a space in your home designated for recovery so you can relax and recuperate comfortably.
The Labiaplasty Procedure
On the day of your surgery, arrive at the hospital or surgical center wearing comfortable clothing. You will be given a gown to change into before being taken into the operating room.
First, the anesthesia provider will start an IV to administer general anesthesia or sedation. Next, the surgeon will make markings on the surgical area. Once you are resting comfortably, the surgeon will trim away excess tissue and contour the labia to achieve the desired look. Finally, the incisions will be closed with absorbable sutures, and a bandage will be applied. A catheter may also be placed to help with urine output post-operatively. The entire procedure takes about 1-2 hours.
After, you will be taken into a recovery room, where we will closely monitor you. Once you are awake and stable, you will be discharged home with detailed instructions. You must have someone drive you home as you will not be able to drive yourself.
It's important to note that labiaplasty is a very individualized procedure. That means that the results will vary from person to person. For example, some women may only need a small amount of tissue removed, while others may require more extensive surgery. It's also important to remember that labiaplasty is not a "one size fits all" solution. If you're considering this type of surgery, you must talk to a qualified surgeon about your specific goals and concerns.
Recovery From Surgery
Most patients report minimal discomfort after surgery. You will be given a prescription for pain medication to help with discomfort. It is essential to take medicine as prescribed. Cold compresses can also be used to help with swelling. If you experience any increasing pain or swelling, please call the office.
Most women take approximately one week off from work and other activities, though this may vary depending on the extent of your surgery. In addition, you will likely experience some mild discomfort for a few weeks after surgery, but this can be managed with over-the-counter medication.
Your Follow-Up Appointments
You will return to the office for follow-up appointments at one week, six weeks, and three months. The surgical dressings will be removed during these appointments, and your incisions will be checked. Refraining from sexual activity or using tampons for 4-6 weeks following surgery is important. If you experience any of the following symptoms, call our office immediately:
Increased pain or swelling
Redness, drainage, or unpleasant odor from your incisions
Fever over 101 degrees Fahrenheit
These symptoms could indicate an infection. If you experience any of the above symptoms, please call our office so we can evaluate you and provide appropriate treatment.
What are the Results of Labiaplasty in Kentucky?
Most patients are thrilled with their results and find their quality of life improved significantly after surgery. The labiaplasty results are typically permanent, though a small percentage of women may require a revision procedure. The incisions made during surgery will be hidden in the natural creases of your skin and will fade over time. Patients usually return to all normal activities, including sexual activity, within four to six weeks.
Labiaplasty typically results in shorter labia that no longer hang below the level of the hair-bearing labia majora. Labiaplasty surgery is associated with a high satisfaction rate of over 90 percent!
What is the Cost of Labiaplasty in Lexington, KY?
We will discuss the details of your surgical costs during your consultation. Call us today to meet with one of our qualified surgeons. To learn more about our practice and the services we offer patients in Kentucky and across the country, follow our blog.
References
Furnas HJ, Canales FL, Pedreira RA, Comer C, Lin SJ, Banwell PE. The Safe Practice of Female Genital Plastic Surgery. Plastic and Reconstructive Surgery – Global Open. 2021;9(7):e3660. doi:10.1097/gox.0000000000003660
Goodman MP, Placik OJ, Matlock DL, et al. Evaluation of Body Image and Sexual Satisfaction in Women Undergoing Female Genital Plastic/Cosmetic Surgery. Aesthetic Surgery Journal. 2016;36(9):1048-1057. doi:10.1093/asj/sjw061
Willis, R. N., Wong, C. S., Pai, A., & Patel, B. C. (2021). Labiaplasty Minora Reduction. Retrieved from PubMed website: https://www.ncbi.nlm.nih.gov/books/NBK448086/